This site is under construction: This is an extensive log home remodel in Happy Valley, El Dorado County. A complete exterior and interior facelift & rebuild of almost all components of the building including a complete refininshing of the exterior of the logs. New windows will be cut in, a large outdoor covered living area constructed with two panorama doors being cut into the gabel of the house, reconstruction of the exterior decks and covered porches.
On the interior, it will be gutted, all walls will be furred for sheetrock. The beam ceiling will be filled in for recessed lighting, all new flooring, appliances will be installed. Upstairs will have 3 bedrooms & two baths completely reconfigured in layout.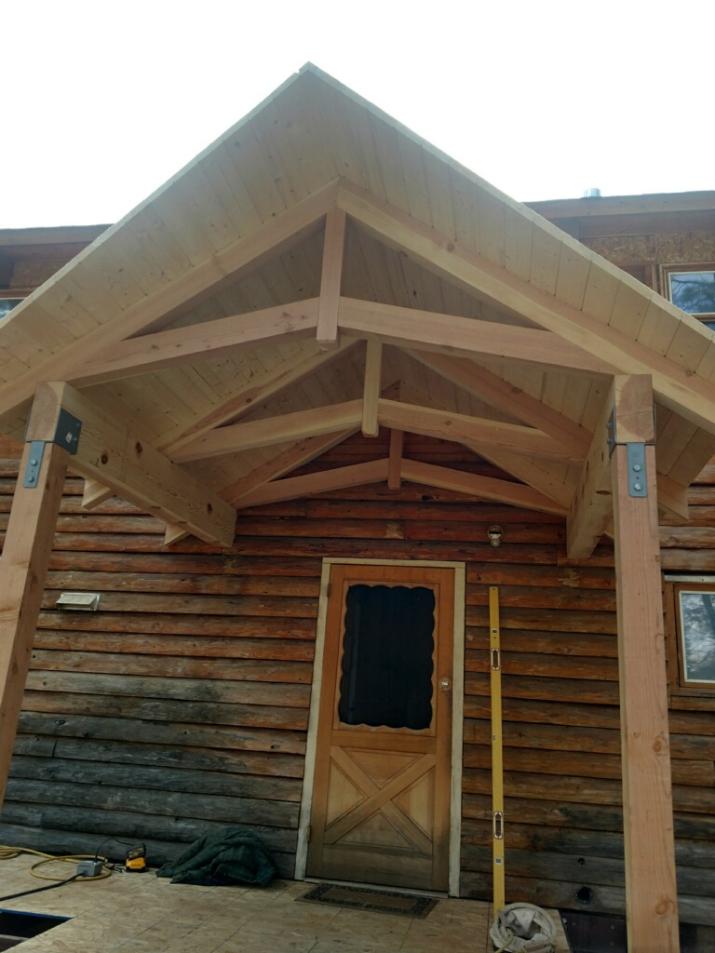 This is the side entry into the kitchen showing a new deck being constructed with a new timber truss roof structure of our design.