The Cheema Building, formerly known as the Stadium Club building burned down in 2016. Snowline was contracted to demolish, design & rebuild the structure which is paritally over Hangtown Creek. It's become quite a challenging project!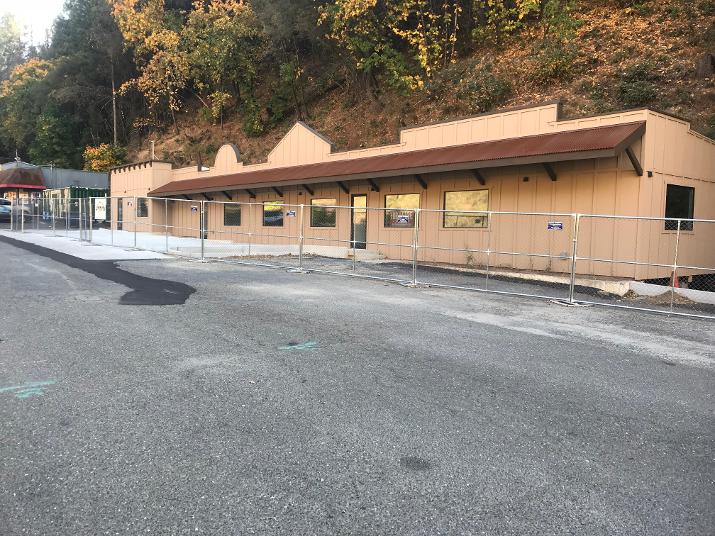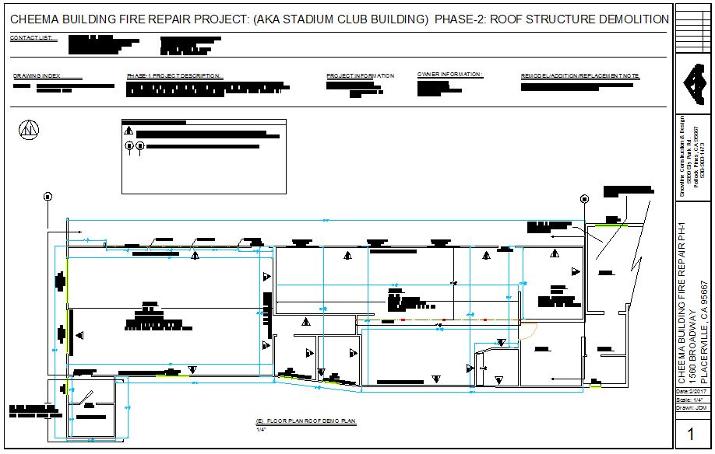 Above is the original floorplan to be demolished.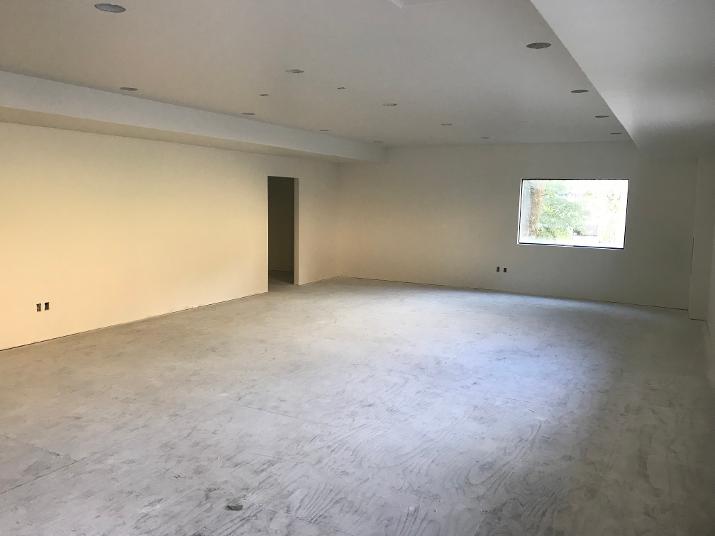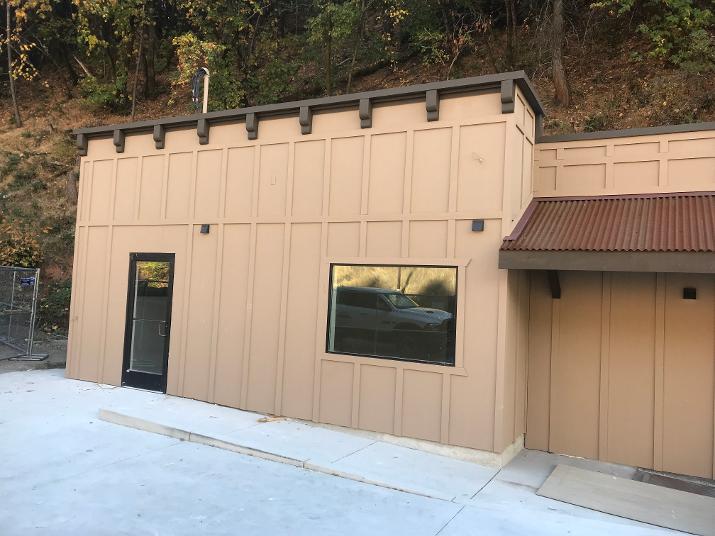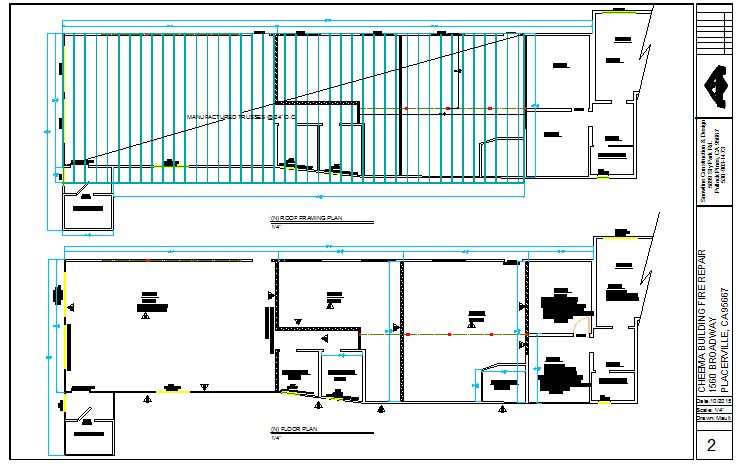 Above: the new proposed floorplan & new trussed ceiling plan. Below: The new front elevation in a western style. The owners are deciding to either construct a covered walk way in front or awninings.