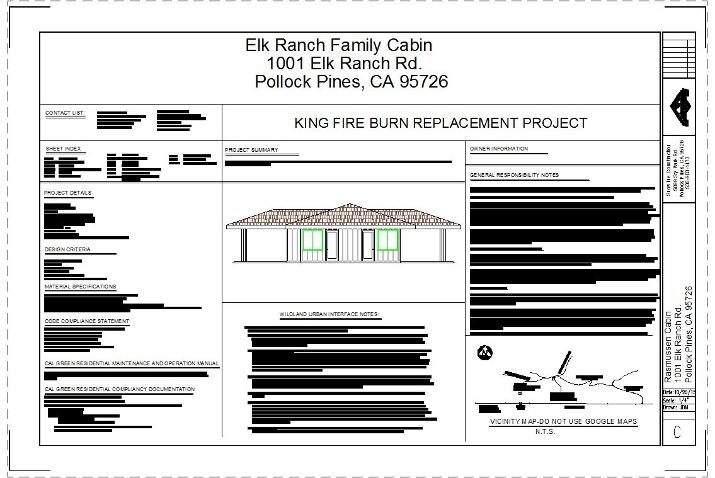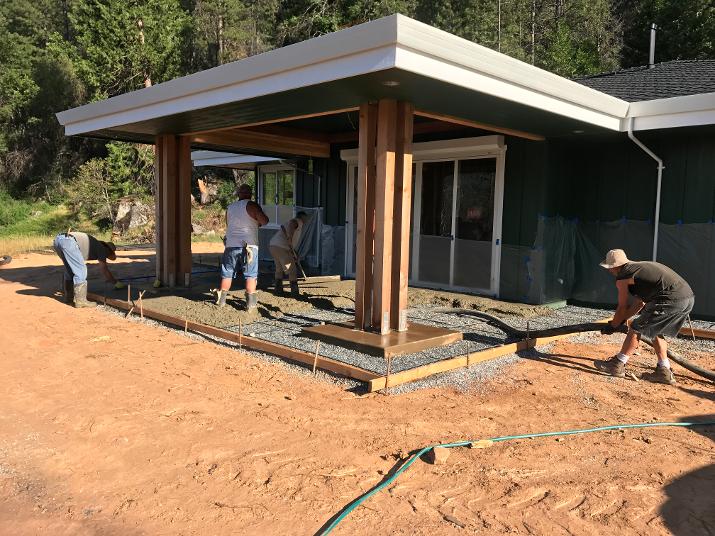 This is the south patio, future outdoor kithchen & kicking back area. Notice the plastic on the house to protect it from concrete splashing on the paint.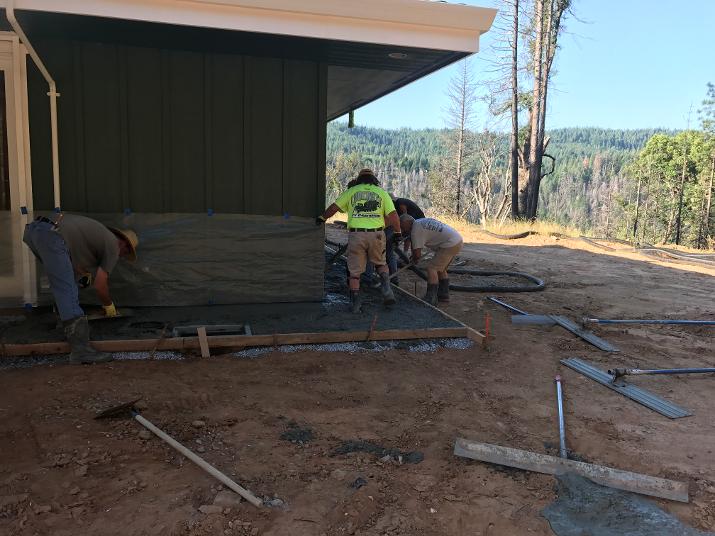 Bill & his crew from Diamond Concrete playing in the mud...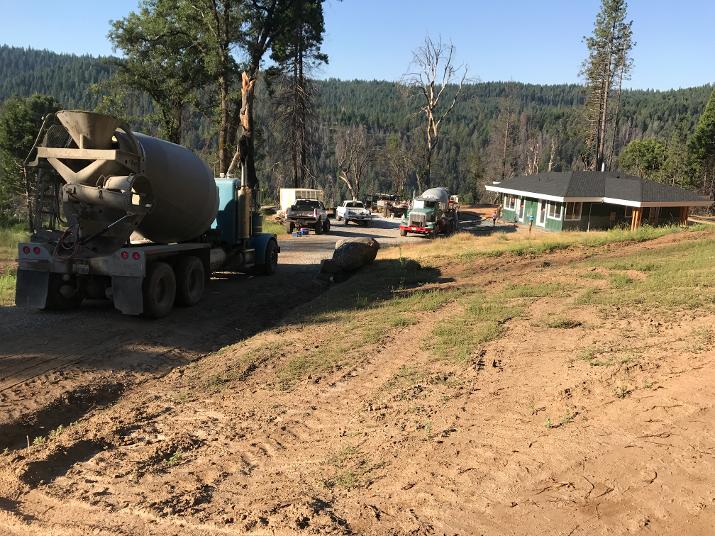 The concrete trucks arriving, getting ready to pour the patios & walk ways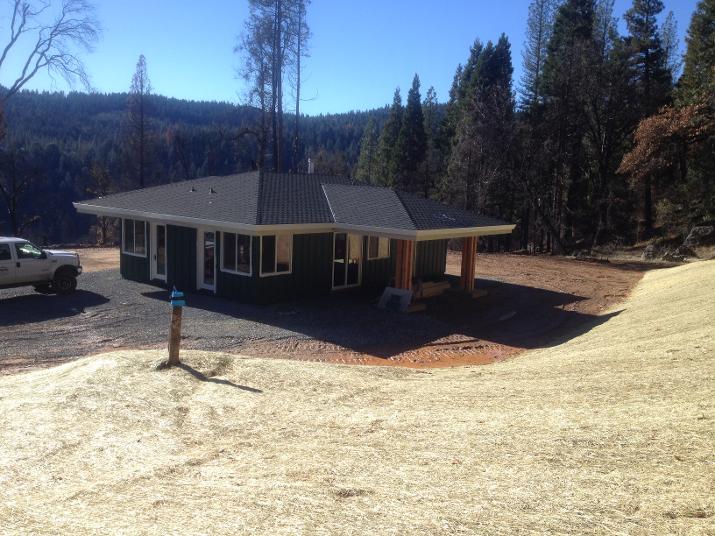 The erosion measures are in place, culverts installed & painting in progress. Fire sprinklers are installed & moving toward the next inspection.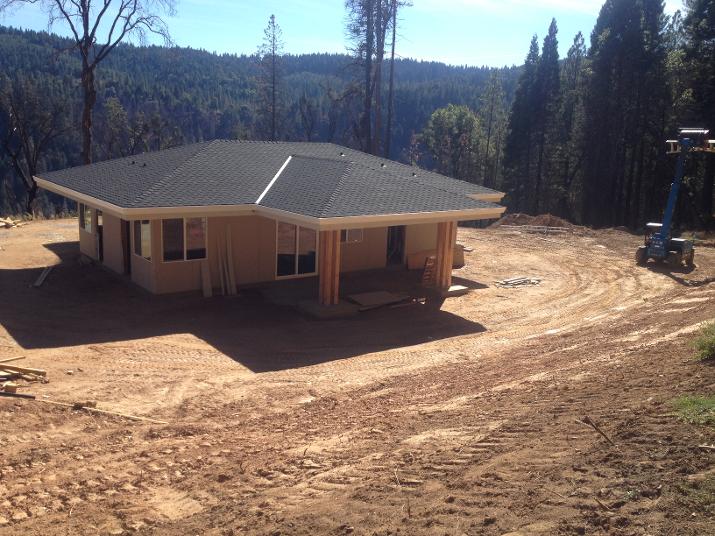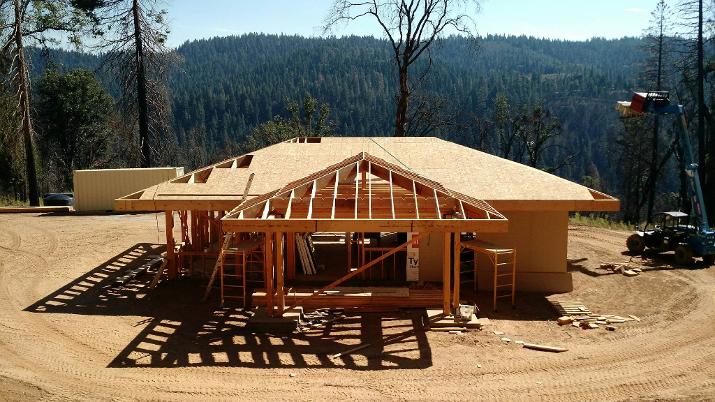 The roof structure is being stacked. You'll note the large LVL beams-structural facia at the 4' eves. That is to accomidate the snowload.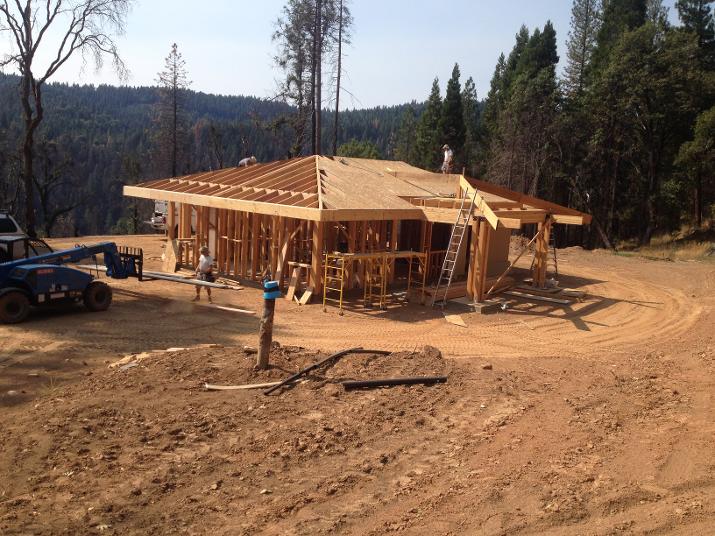 Large LVL structural facia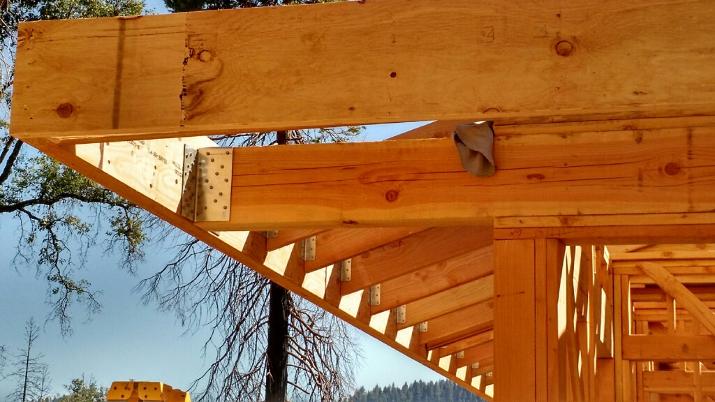 Custom steel beam buckets by Jim Duggars Welding in Placerville support the glu-lam beams at the 4 post covered outdoor area.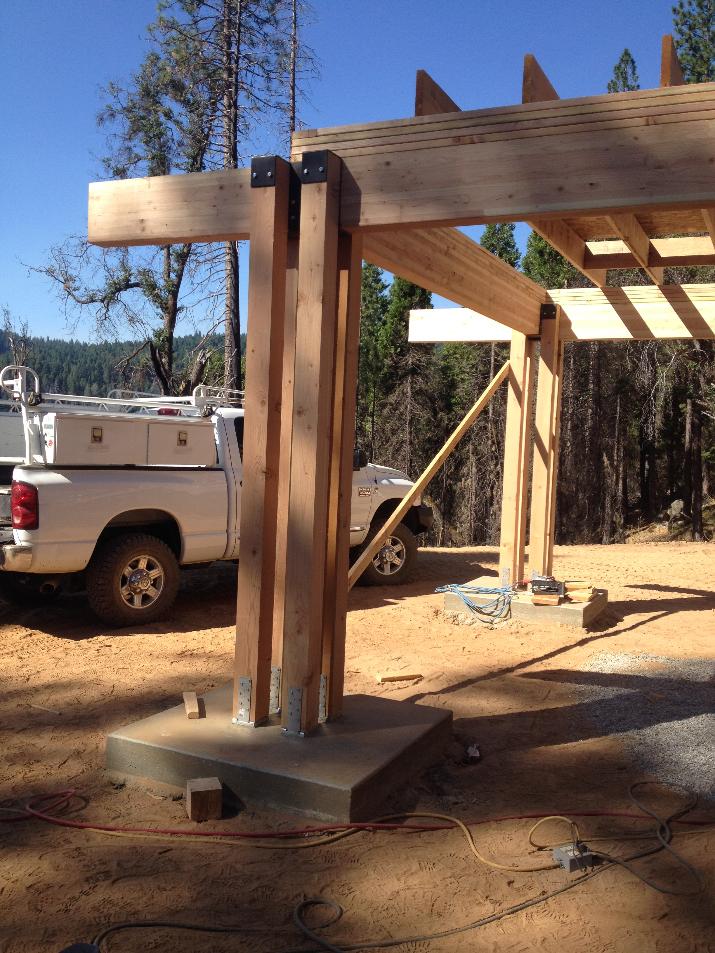 Beginning to frame exterior walls. Jon Vanderputten & crew are hard at work.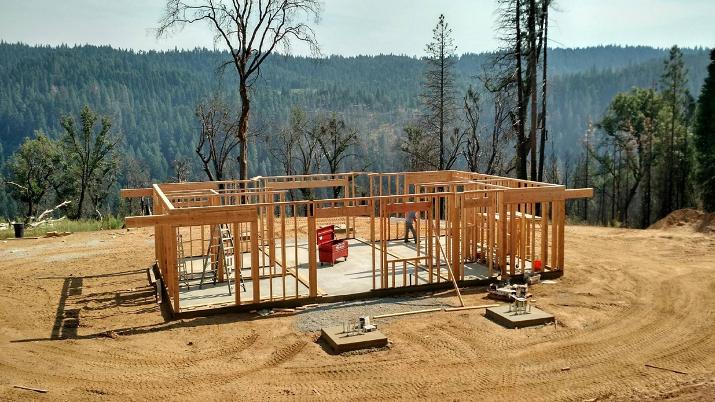 Tim Land General Engineering did a large cut & fill similar to the Mudgett project-the other King Fire house. Now the foundation is constructed.