If you can dream it, we can design and build it....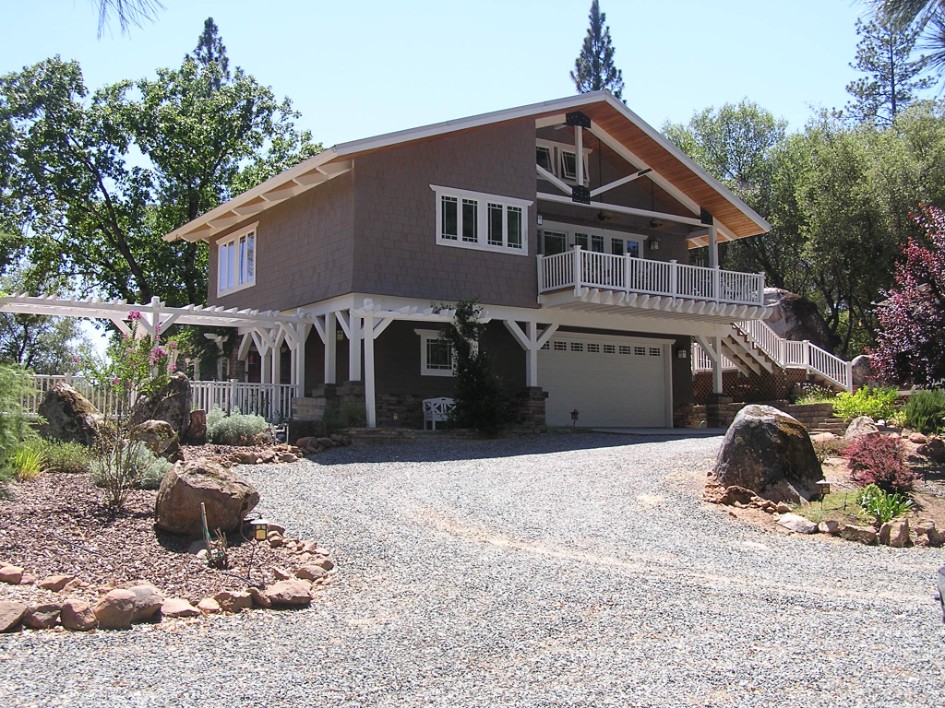 The Hasper Residence-A Craftsman Style beauty in Mt. Aukum.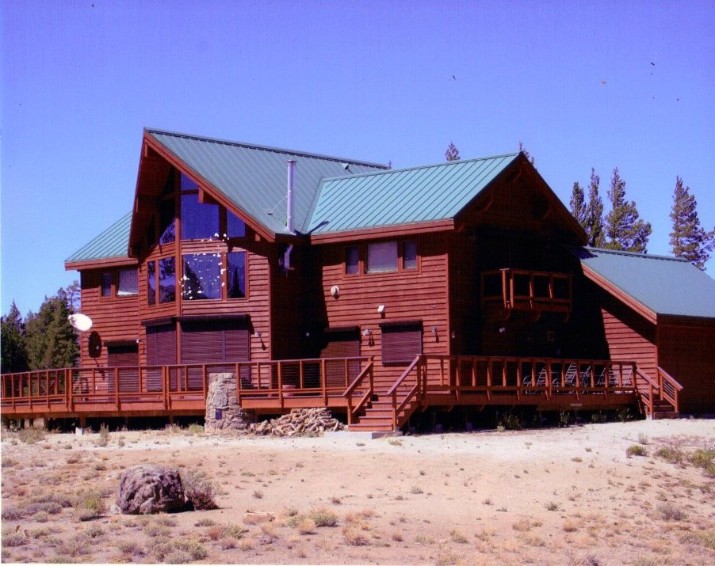 This home is very interesting. It is a post & beam home completely off the grid. The family, that shall remain nameless, purchased 400 acres of Charity Valley in Alpine County above Hope Valley (near Kirkwood Ski Resort). The lower story windows and doors are "barricaded" by automatic doors that protect them from cave in by snow that accumulates to the third story entry. Access in the winter is by snowcat or snowmobile only. It has a front seat view of Markleyville Peak and has a handy little trout stream running thru the middle of the property. Life is good....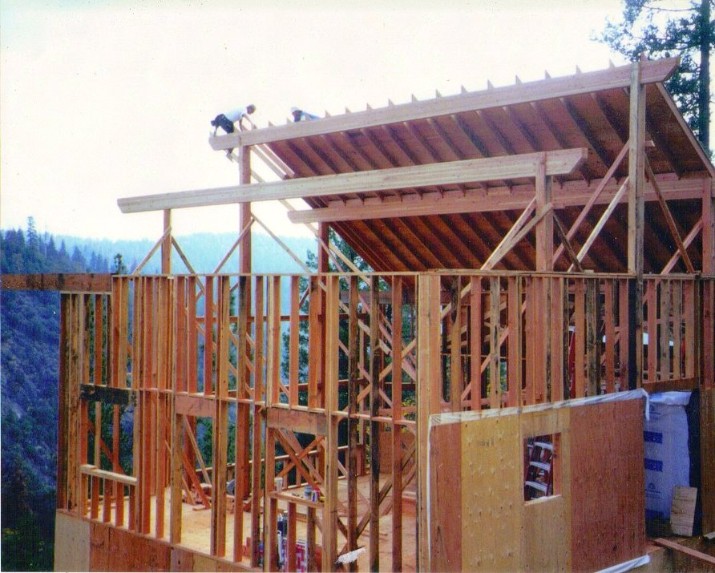 Jim & Rob-"Extreme Framing" 50 feet up & no protection. Jeffco stained and painted this place on ladders almost straight up, not for the faint of heart!. As you can see there's a cliff below! (1993)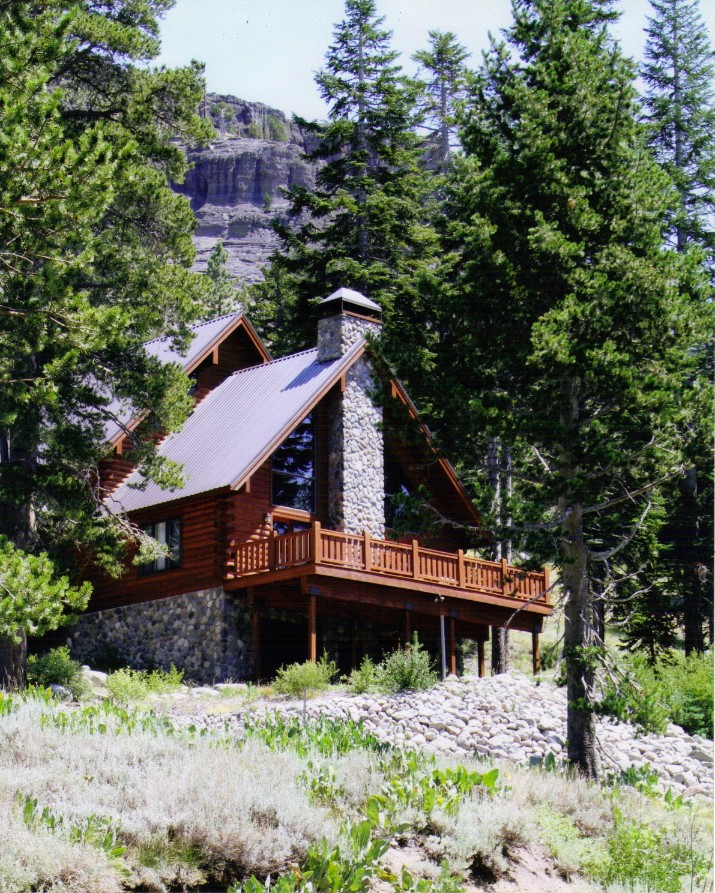 Another beautiful custom log home for Mike Day in Kirkwood Meadows ski resort. It's just below the Red Cliffs looking south west toward the ski runs.(1995)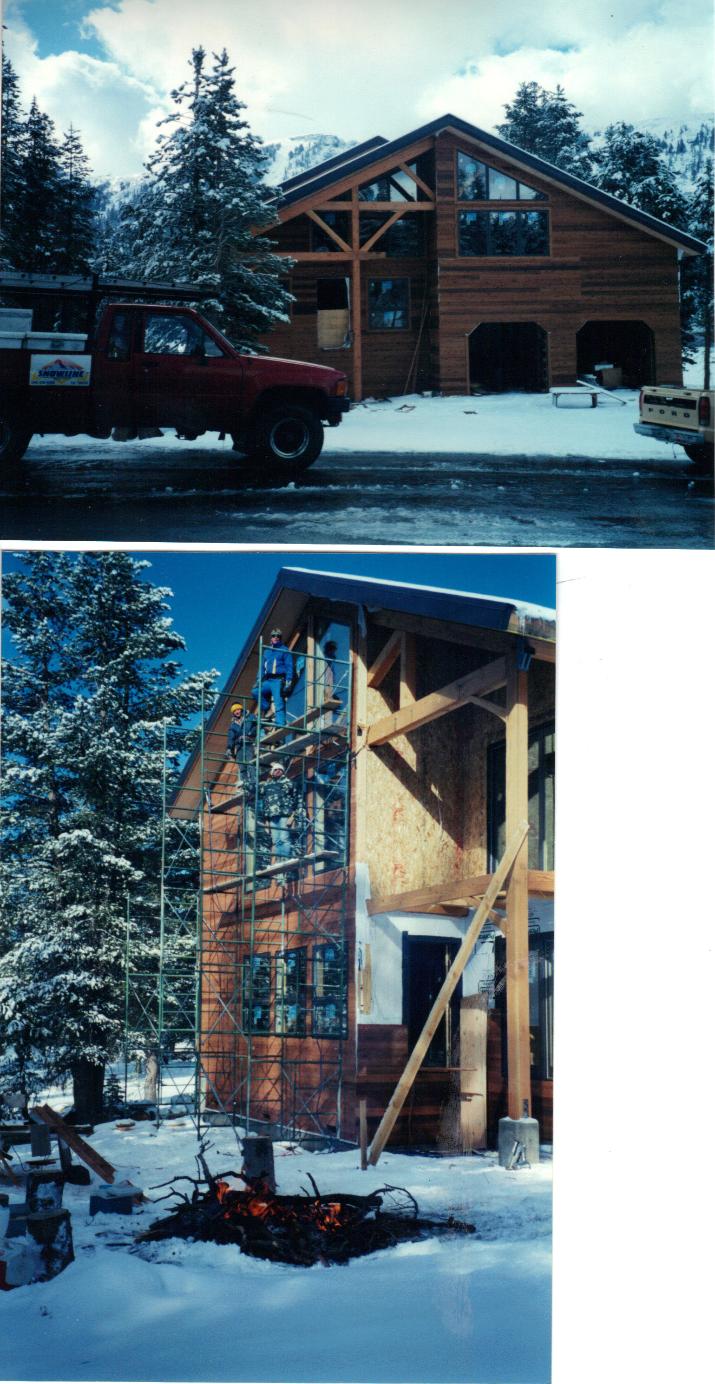 Another Kirkwood Project for Mike Day. A timber frame home with SIP's (structural insulated panels & roof structure), radiant floor heating below a quartzite finish.
Logs.....The Mault home, cut in the woods & on the property, peeled at the site, installed in the home. Ralphy-owner of Pleasant Valley Power & Lighting peeling logs.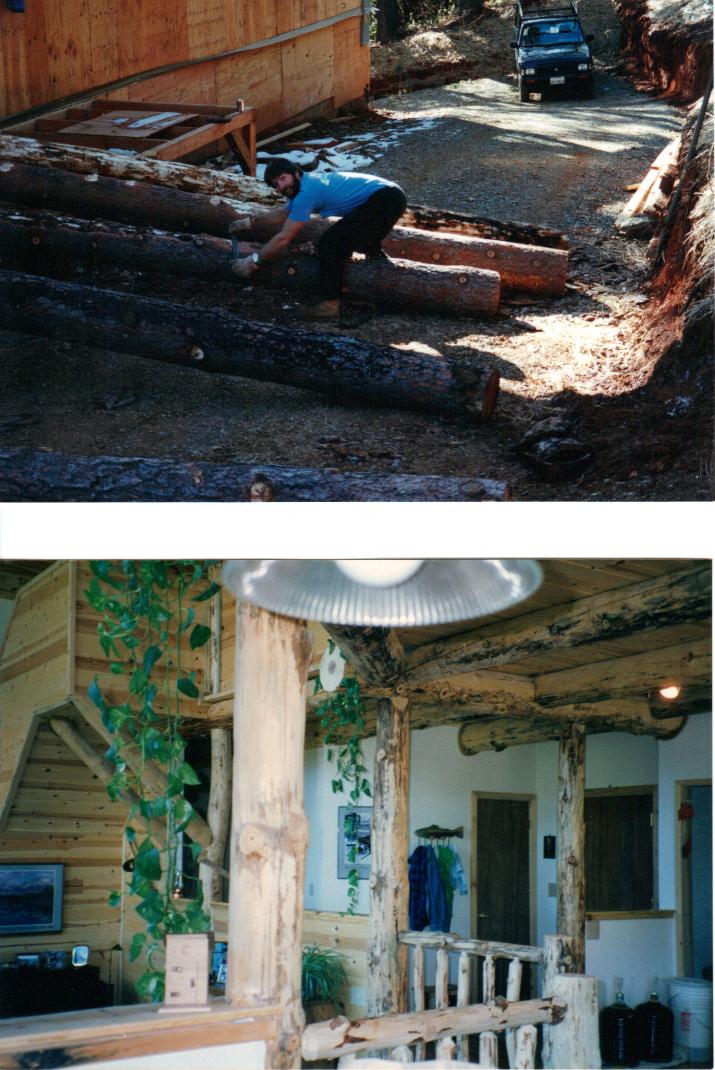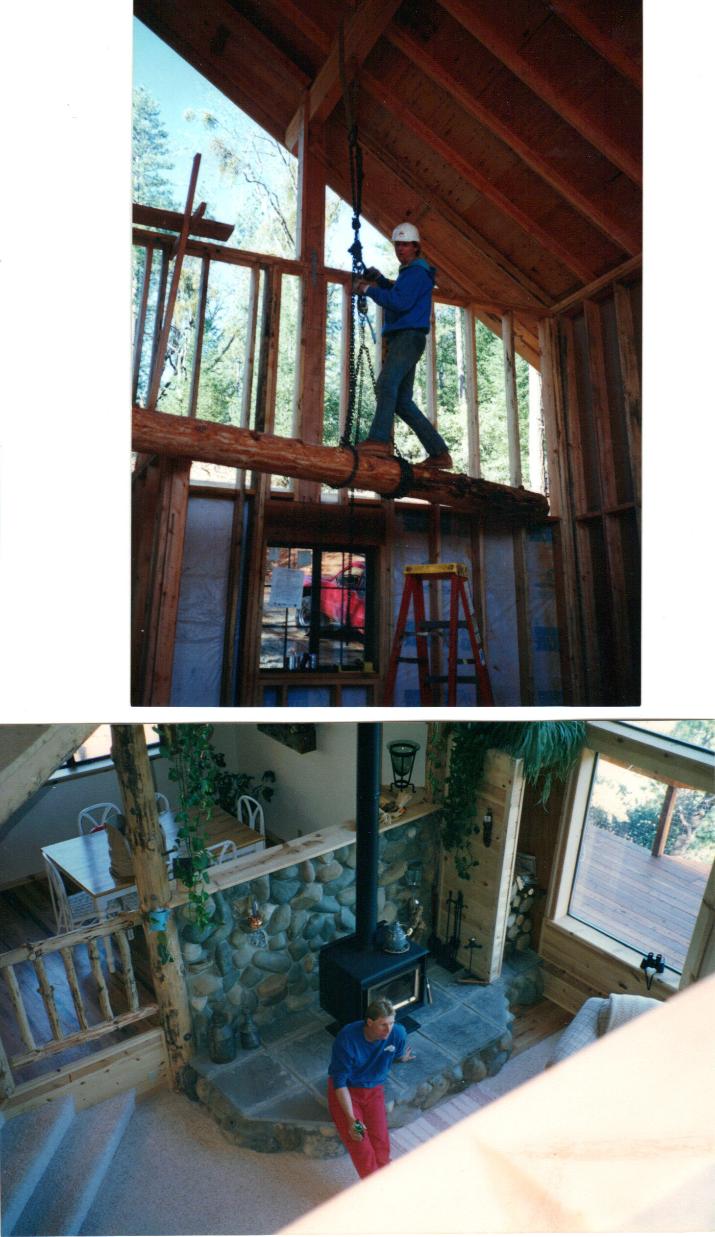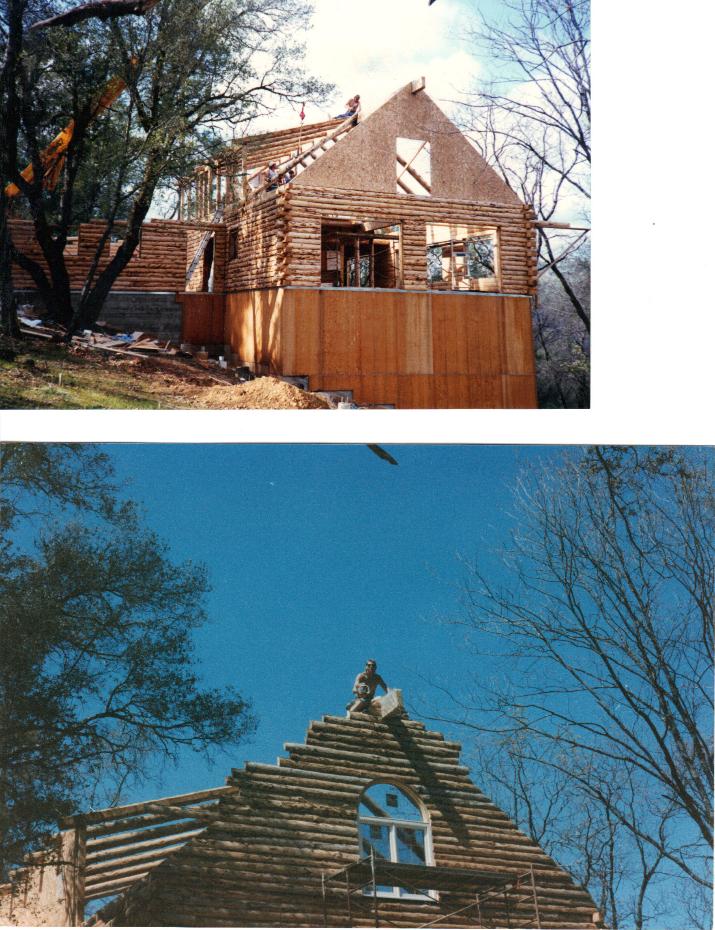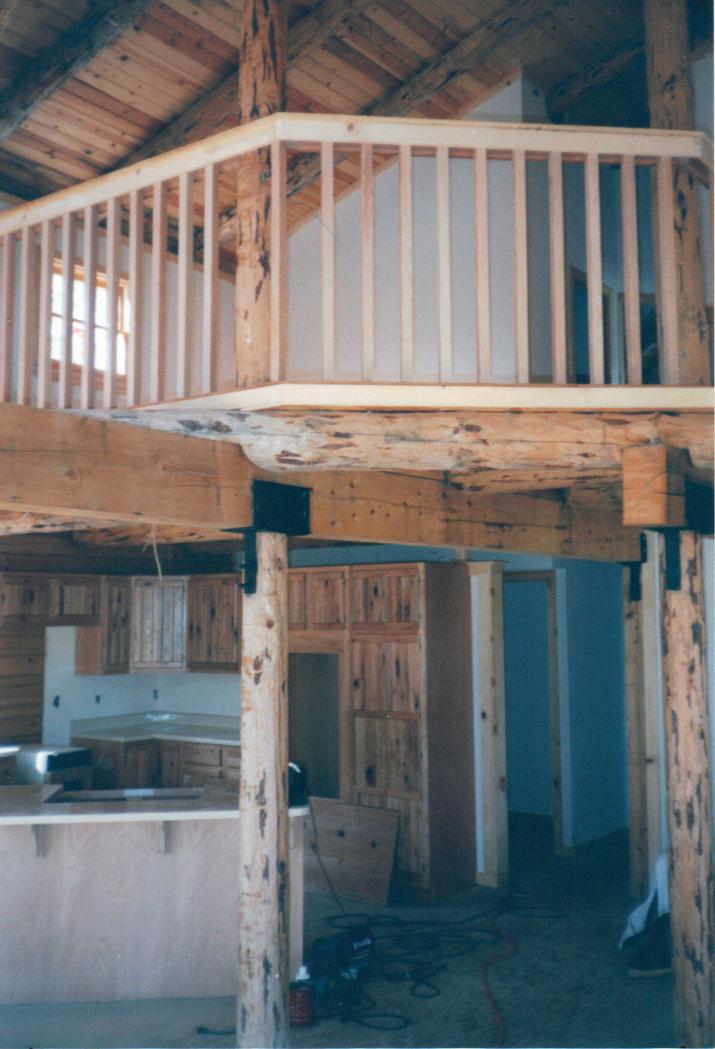 The Snyder log home in Placerville-late '90's.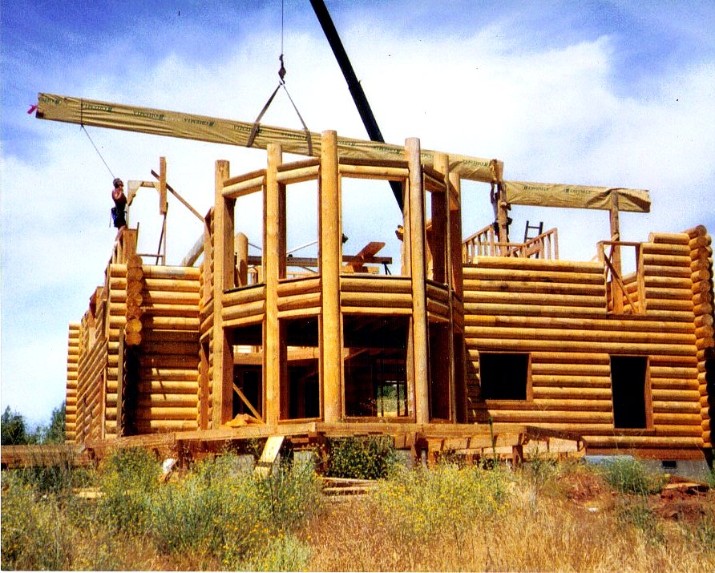 This is an El Dorado Log Home we built for two married Sheriff detectives who shall remain nameless in Swansborough Ca. (1990) Jim & Rob are setting the glu-lam beams for the roof structure. Oddly enough, we were victims of two major thefts on this project. The crooks took ALL of our tools from a steel "security" container box. Thankfully our friends, Tim & Theresa Crawford who own Pleasant Valley Ace Hardware went out of their way to immediately provide us with tools & equipment to keep us going. This included generators, skill saws, chain saws, tool belts-all the essentials to go to work the next day. They were life savers. The thieves were never caught. (1994)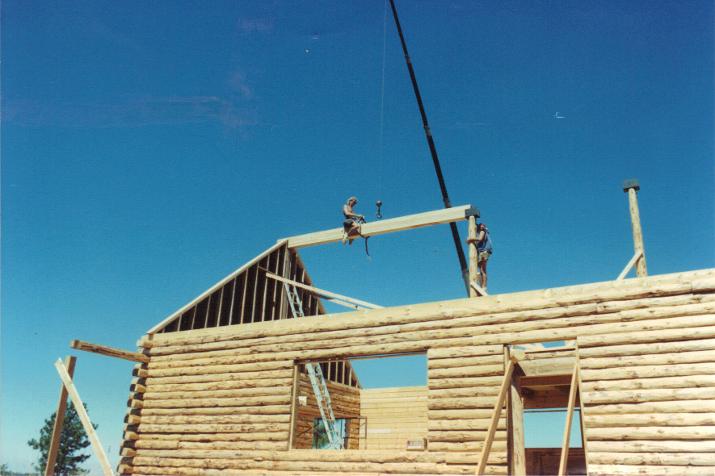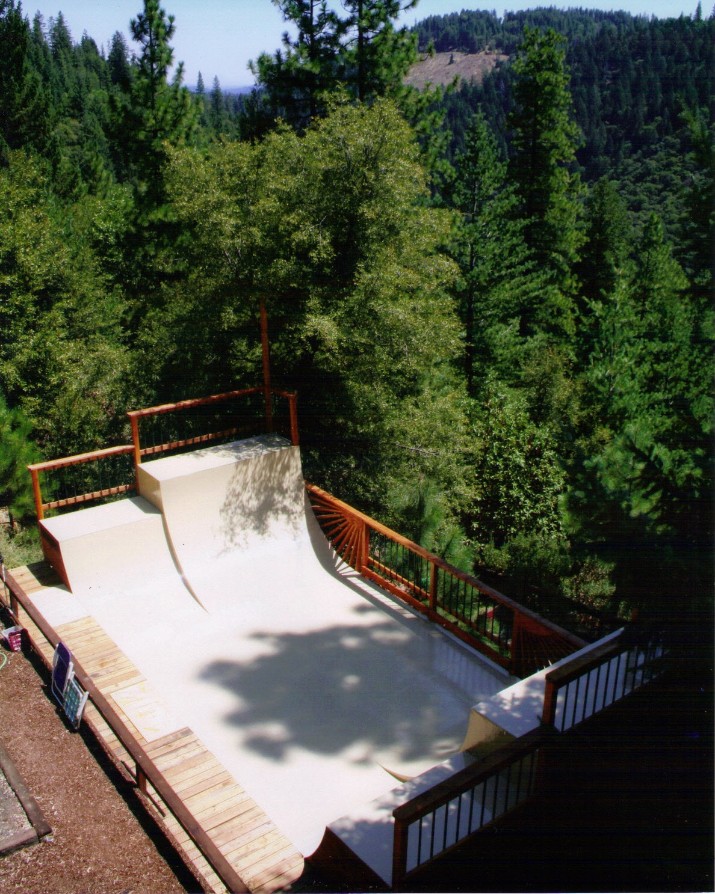 Build outside the box, a nice half-pipe for the kids in Pollock Pines. (2009)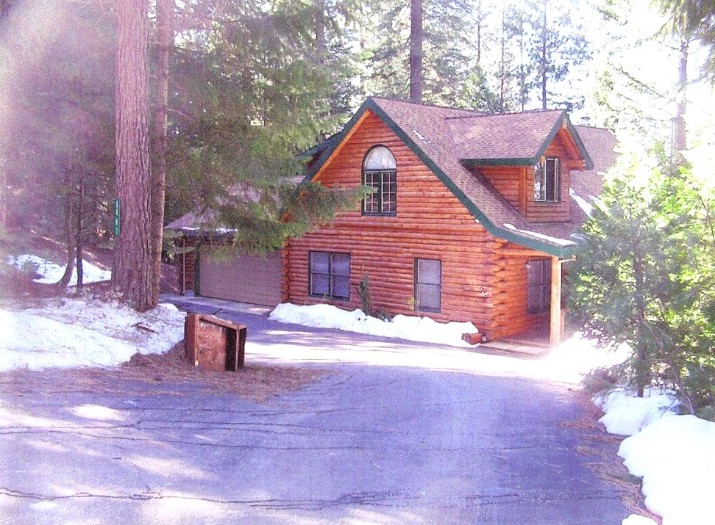 The Eisner log home, Grizzly flat- 1991.
The Bruce & Kathy Shoff Home, Belford Estates Dr. Pollock Pines, feels like a full time vacation home.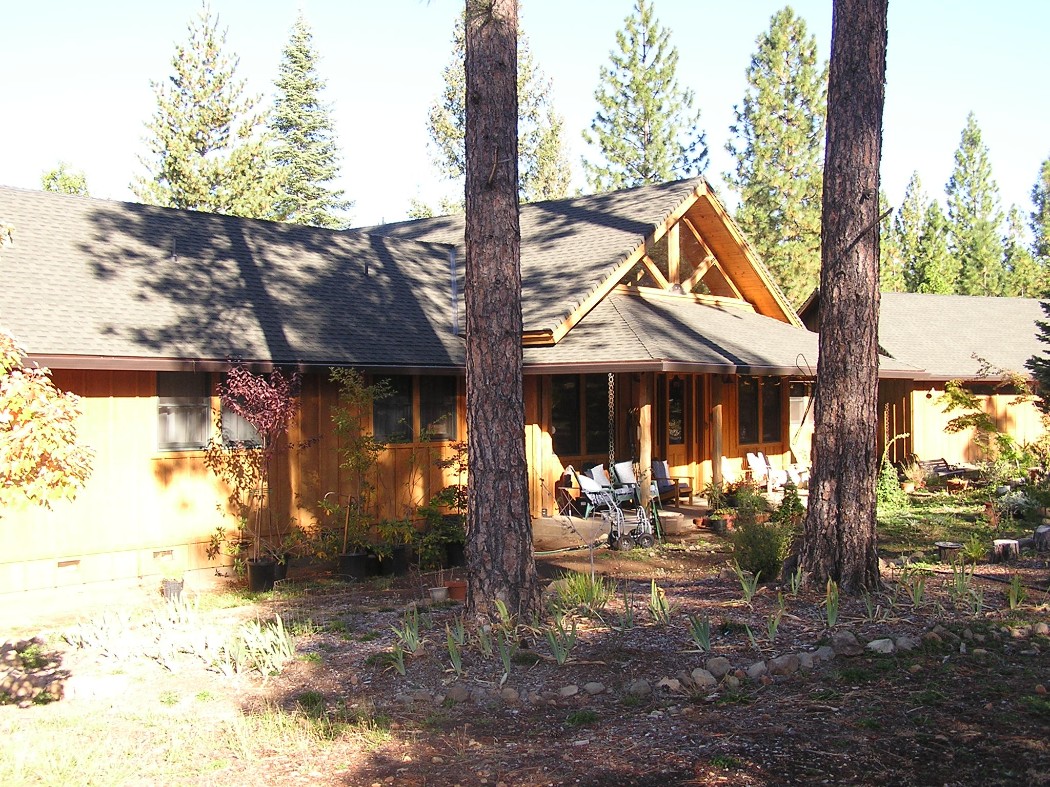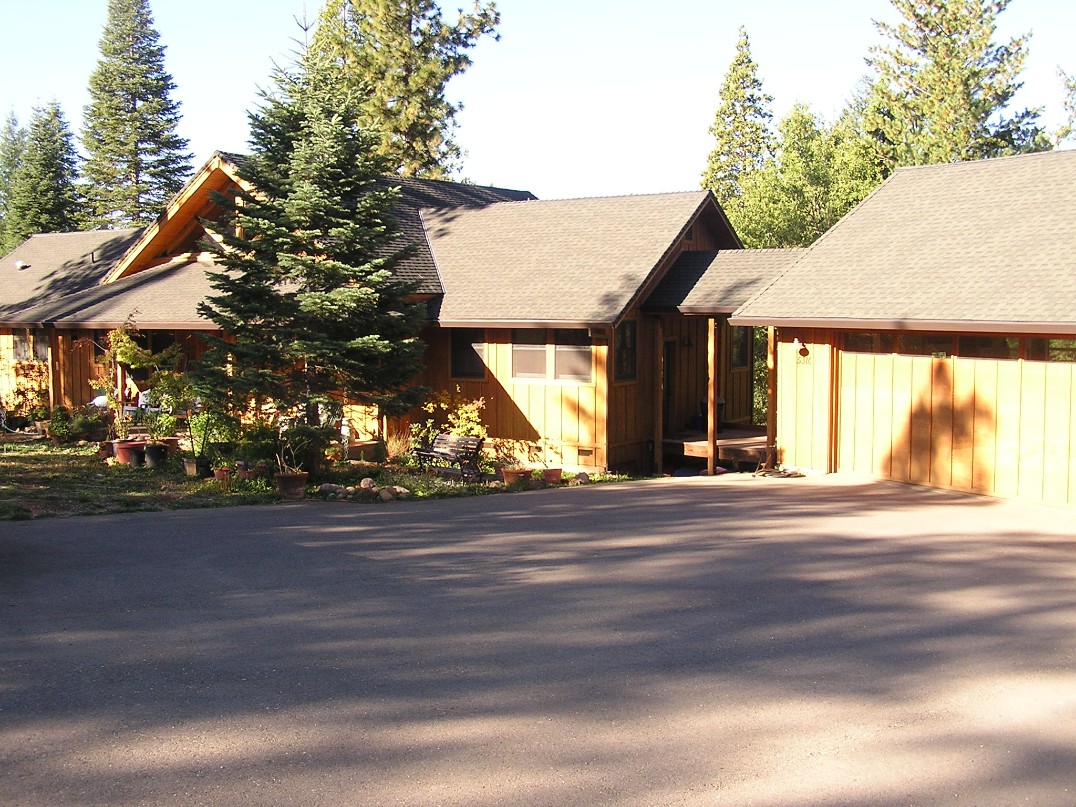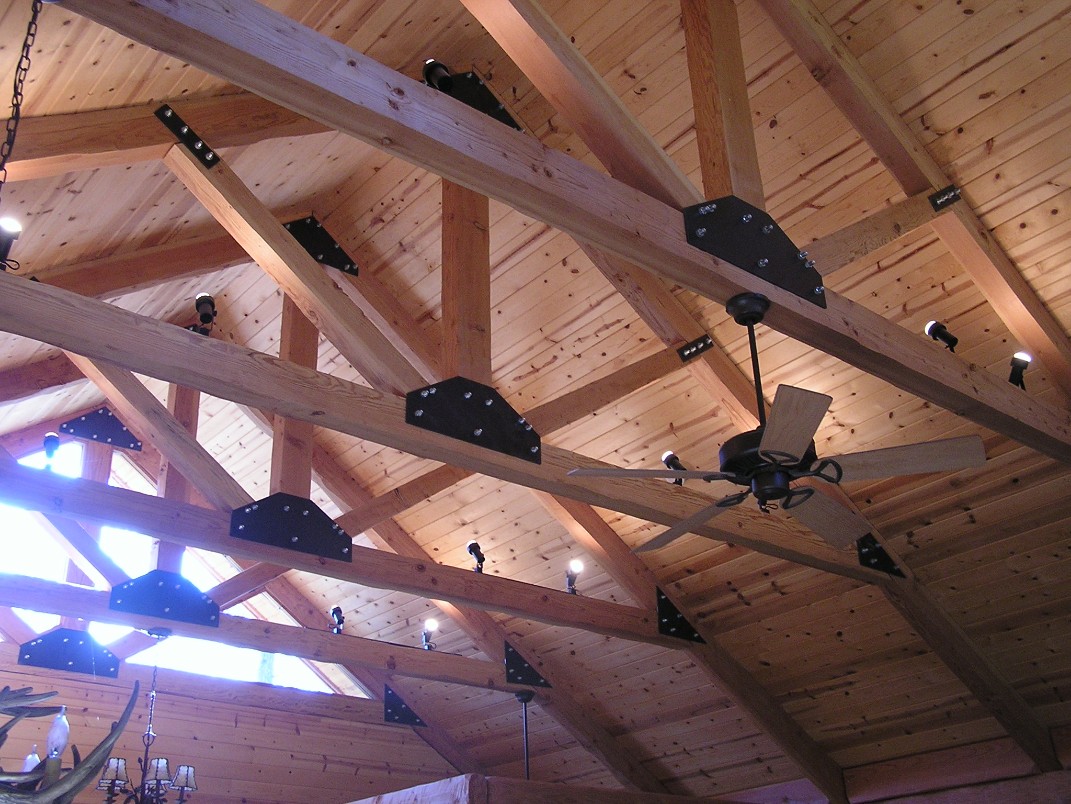 You may see a continuing theme in our lodge style homes, the custom built timberframe exposed trusses. None of our homes have the exact same truss design, like their homes, each one is unique to their owners.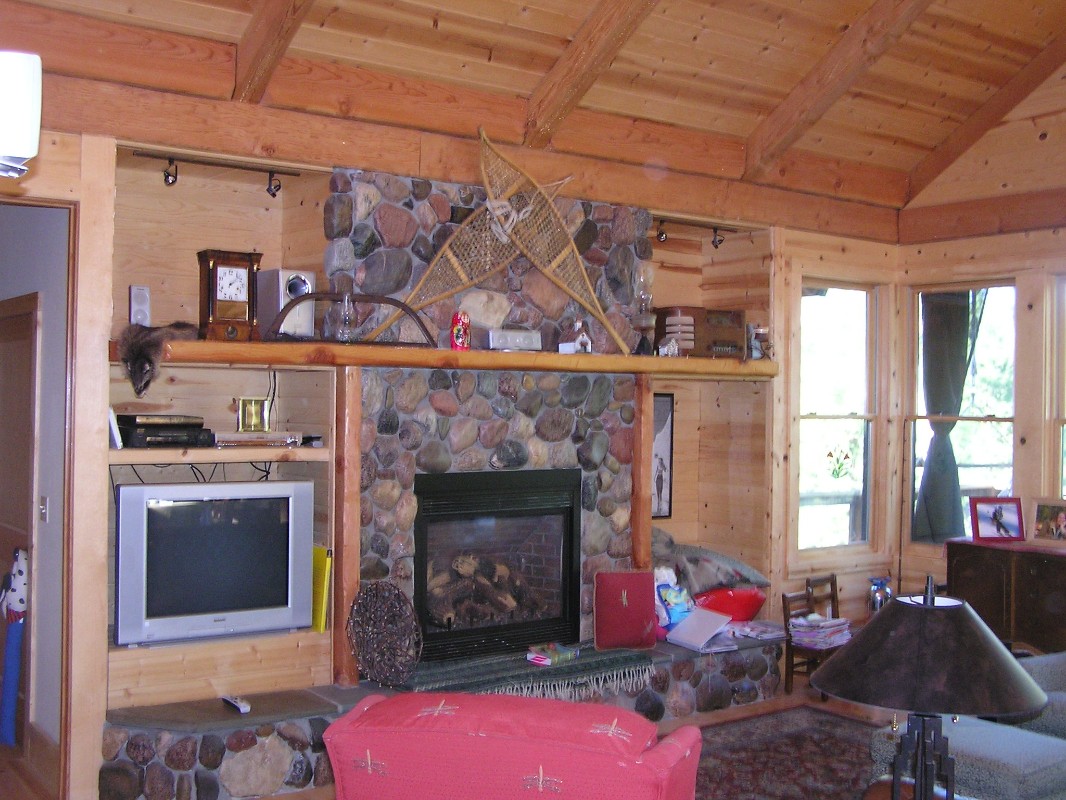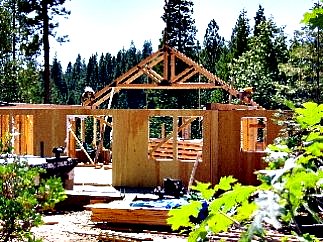 Rolling Timberframe trusses on the Shoff home.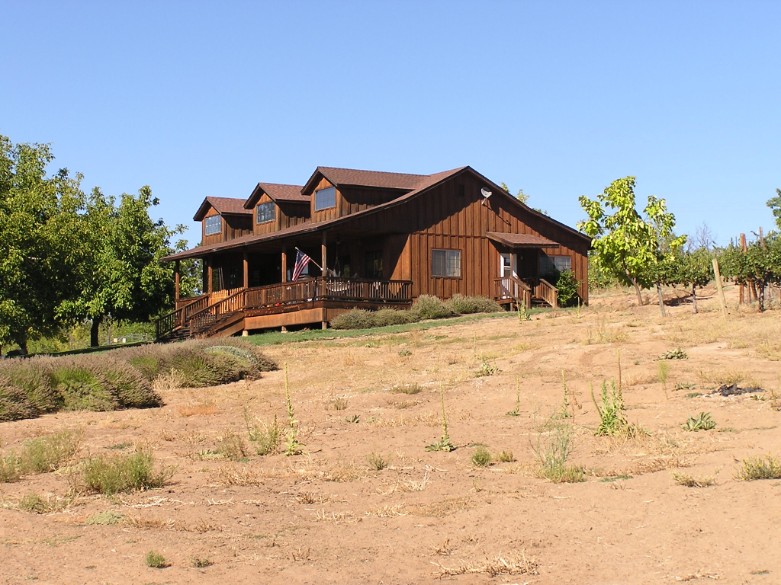 The Rich & Siri Glipin home on the property of Windwalker Winery in Fairplay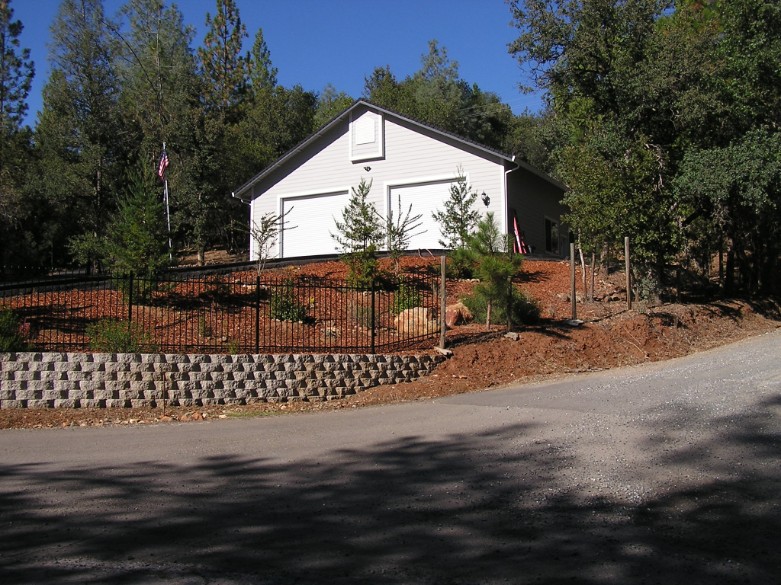 The Ron Sargis shop-he likes to build hotrods.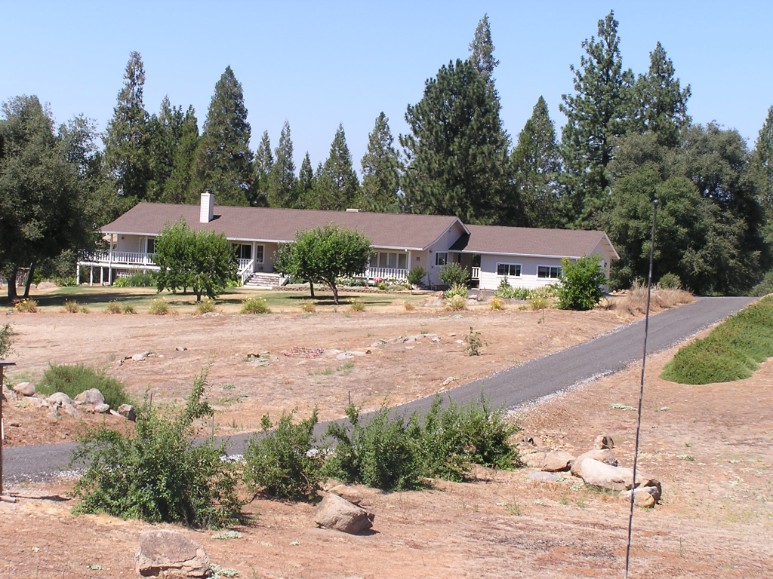 The Winchester garage add'n-Mt. Aukum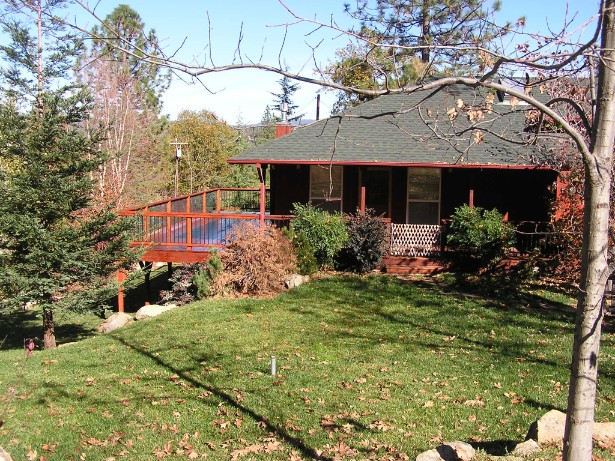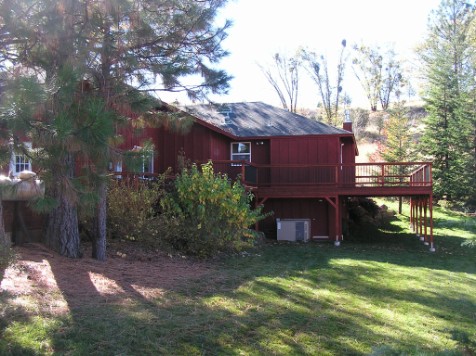 The hide -away in Fairplay..
The Jim & DeAnn Hansen Home. (1996)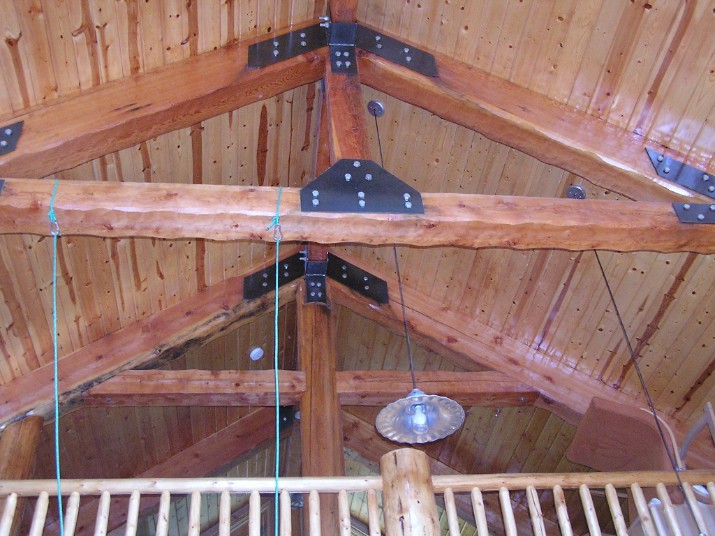 The Cooper log home-Pollock Pines. Beautiful hand crafted on site timber trusses.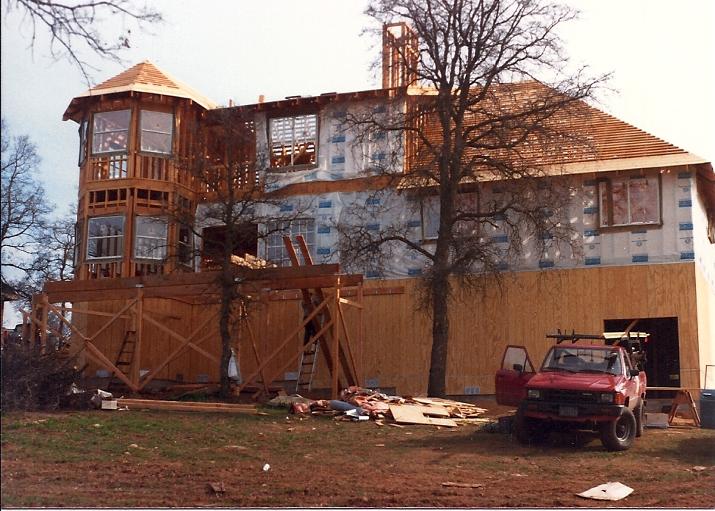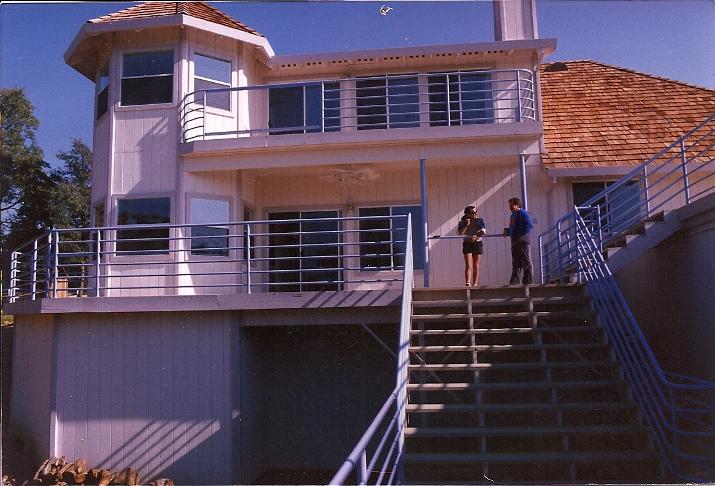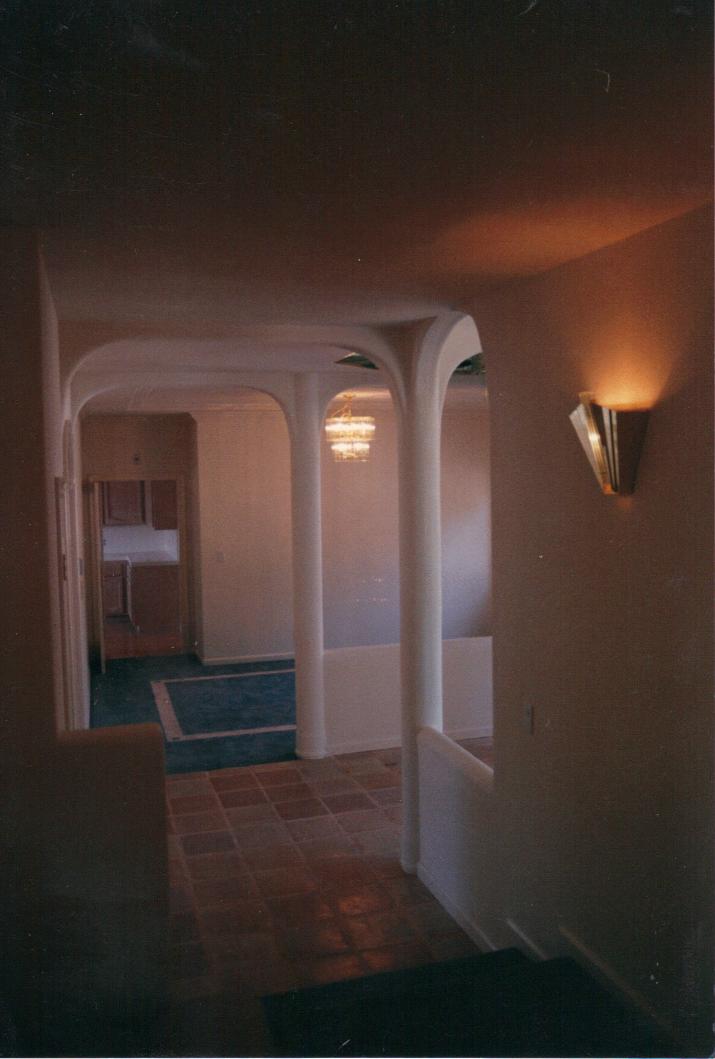 The Ellison Home for Richard Hilton. This one has a full size indoor sports court for basketball, volleyball etc., a full gym & locker room. The roof is a huge deck...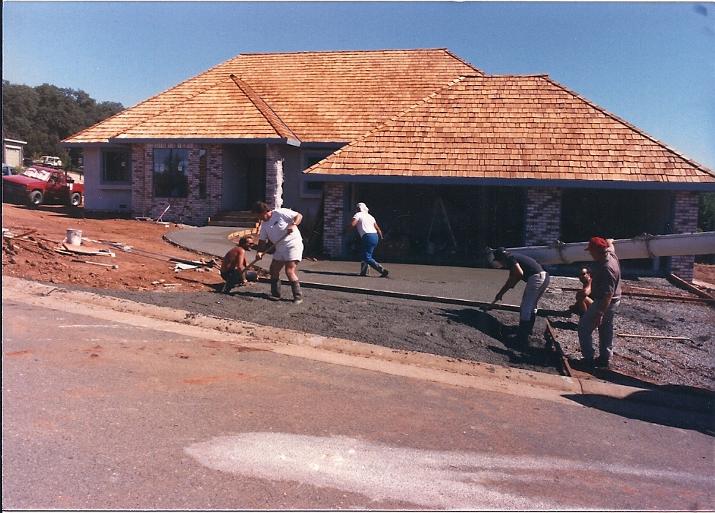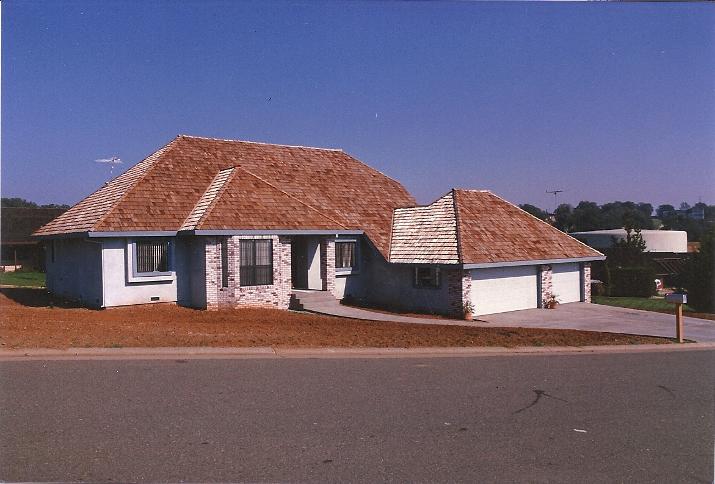 Another nice home in El Dorado Hills for Richard Hilton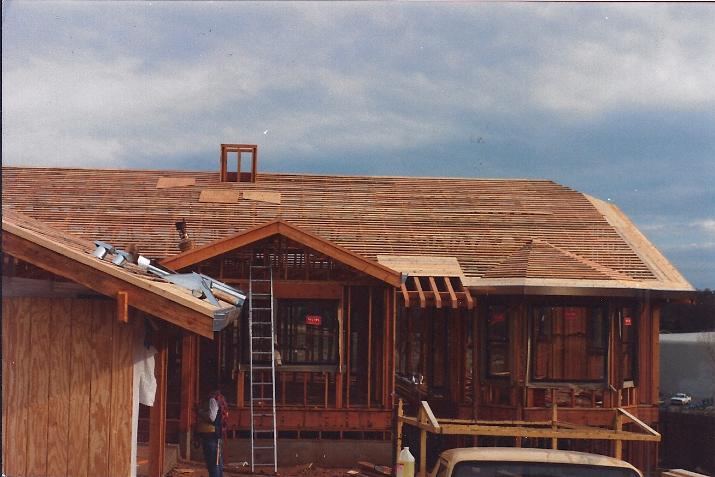 Another Richard Hilton home in Folsom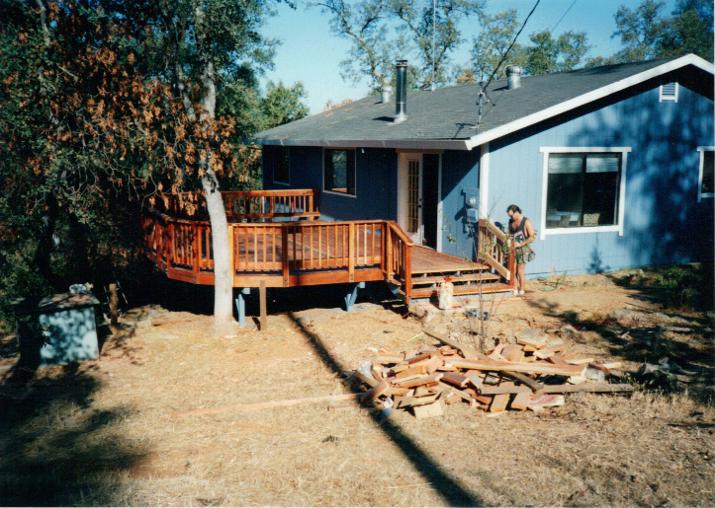 The Luther Family deck, 1991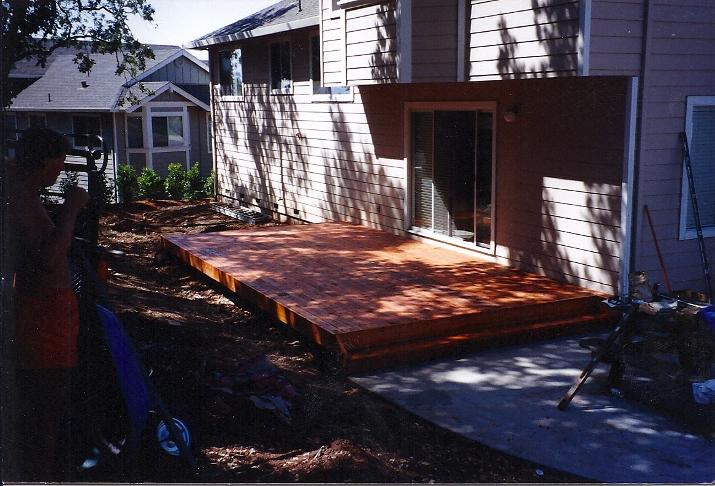 A new patio deck for the Flanary's in Santa Rosa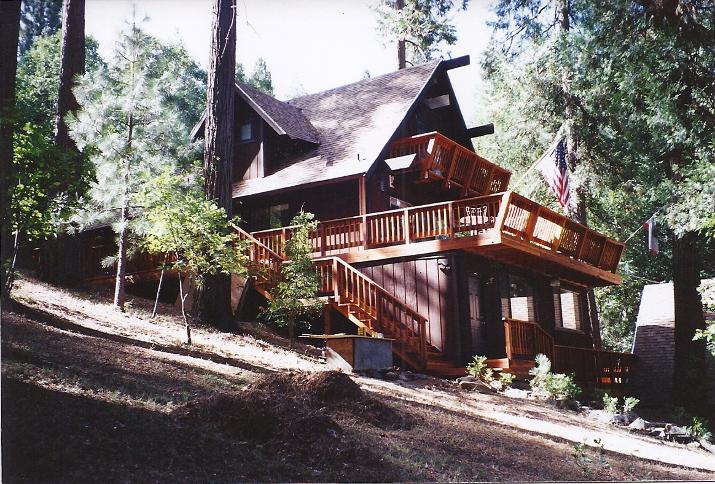 The Mulkey residence, Pollock Pines 1989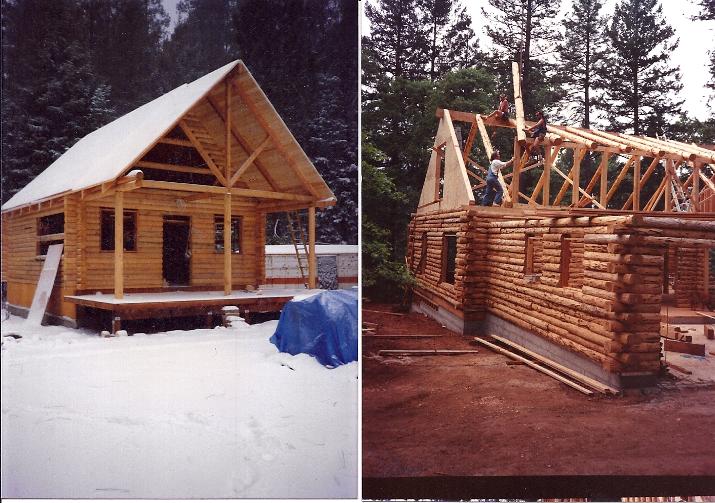 (left) The Gist log cabin in Placerville 1989. (right) the Platz log home in Foresthill. 1990's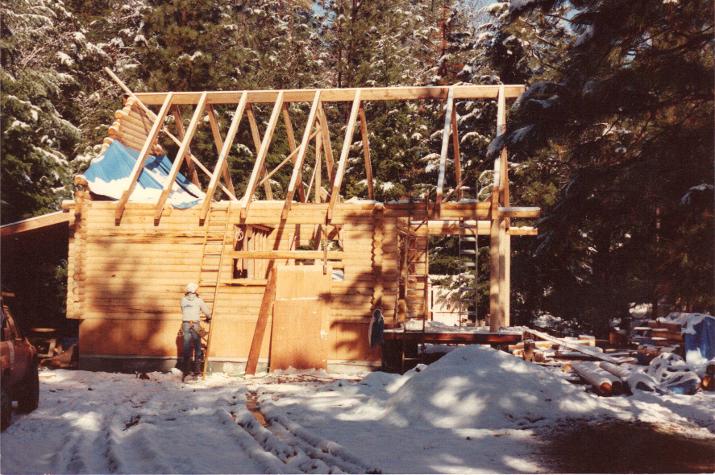 Gist cabin under construction.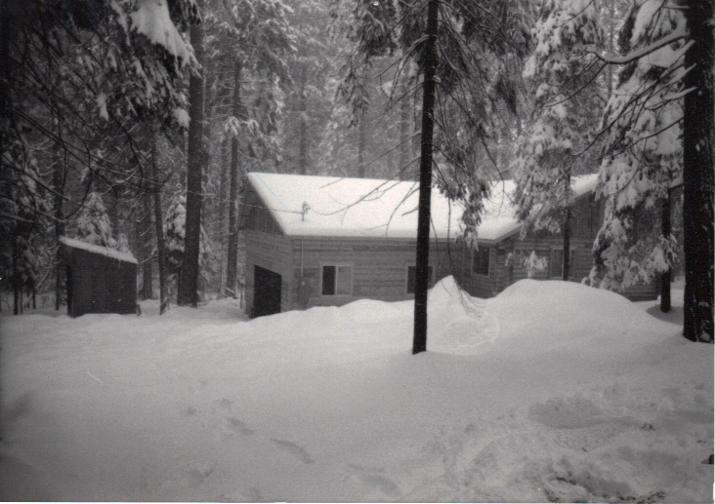 A Rocky Mountain Log Home in Pollock Pines back in the days when it really snowed!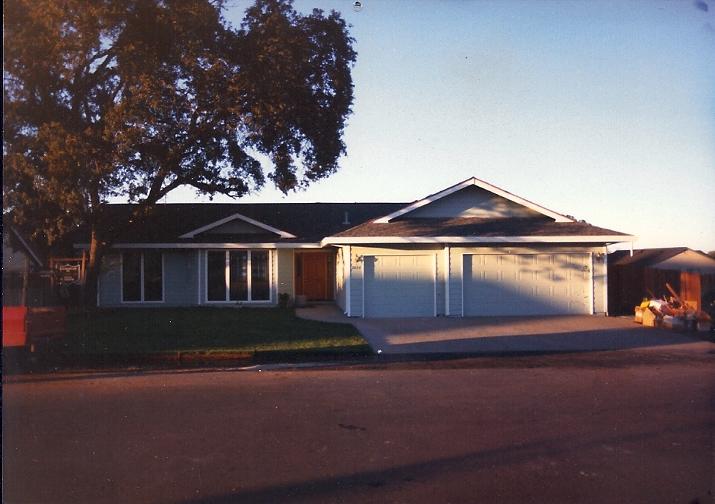 A nice subdivision home for Gary Davis in Rescue, CA '90s.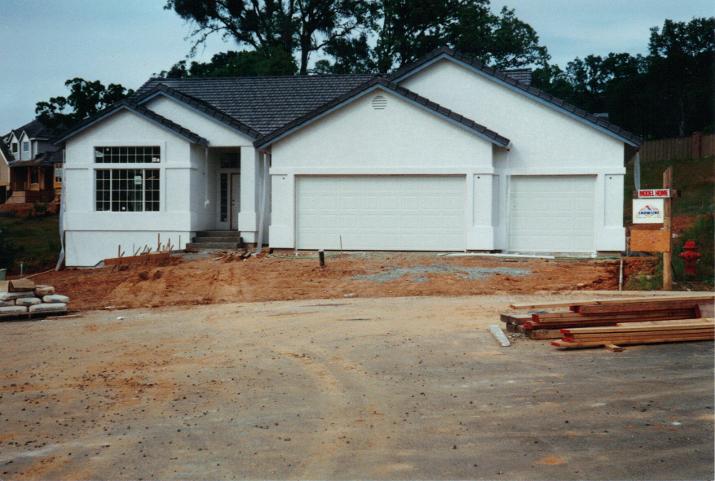 Another subdivision home...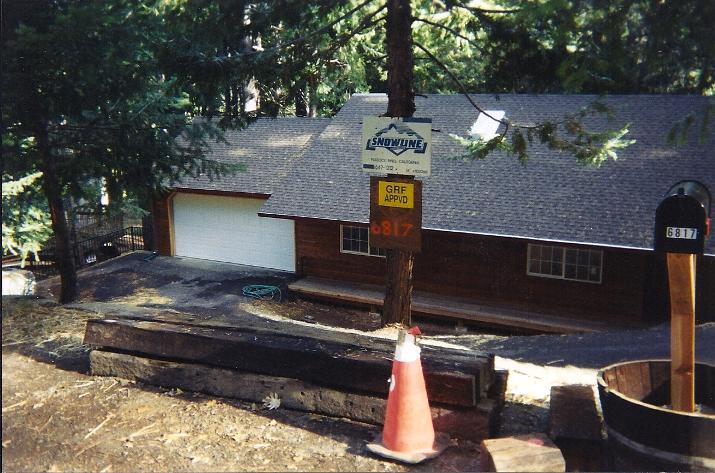 Our first "spec" house in Pollock Pines-Gold Ridge Subdivision.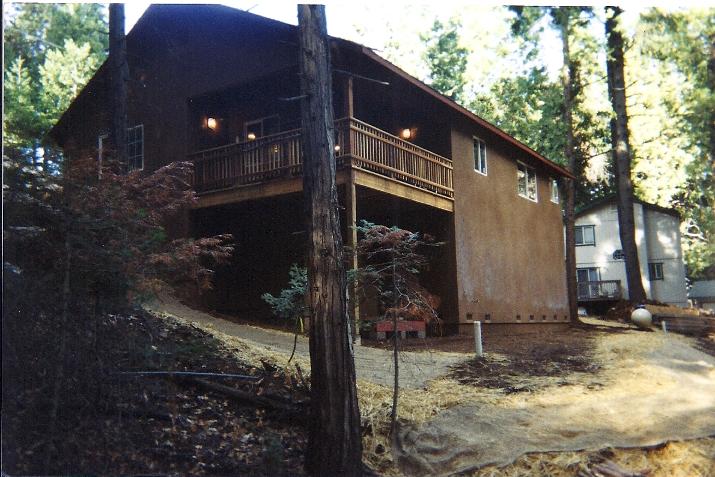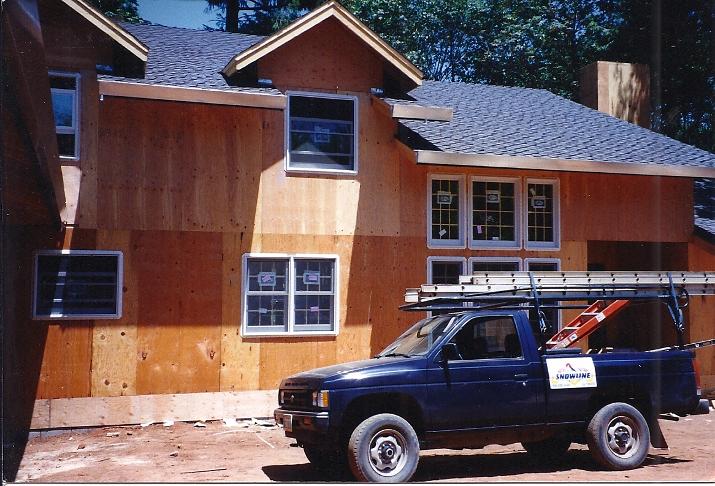 The Kobervig home, Apple Hill area of Camino.