The Mudgett Home prelim plans. (2014-2015)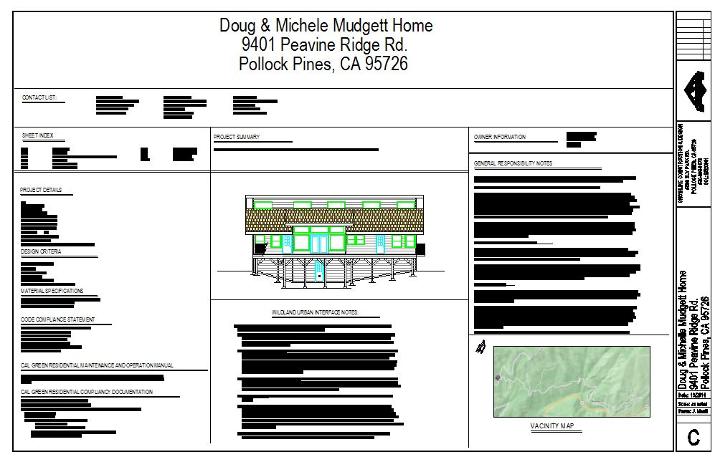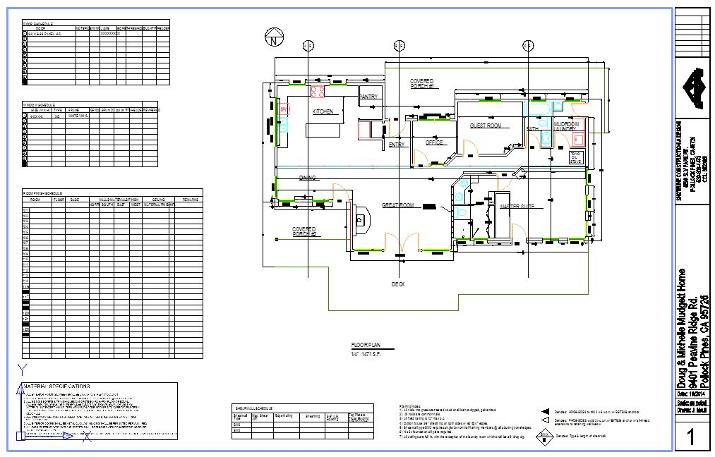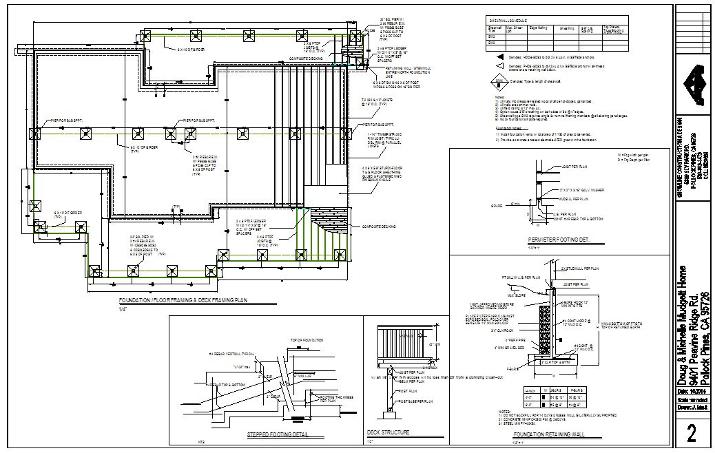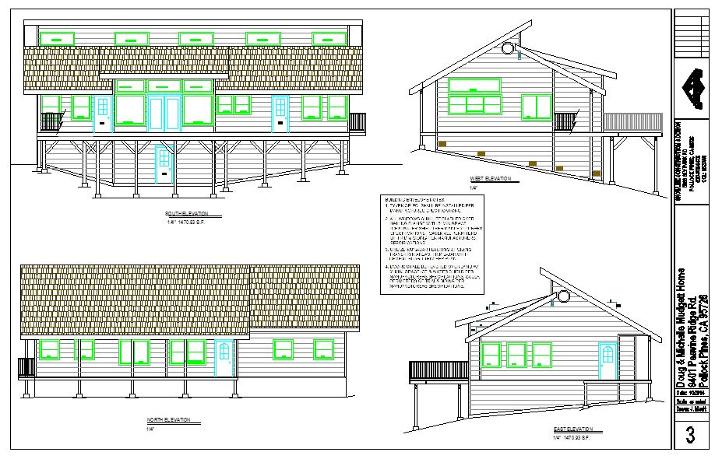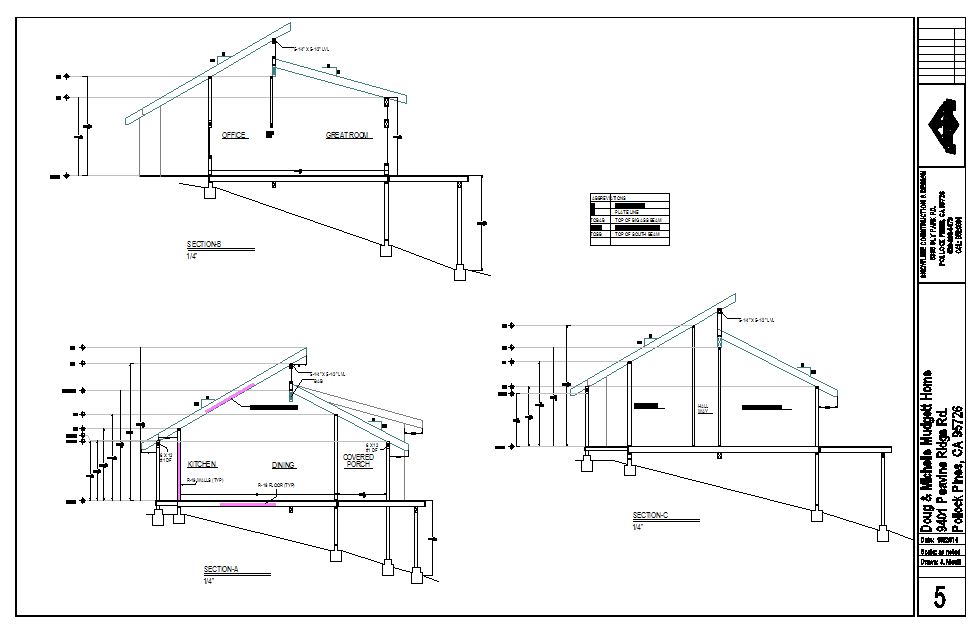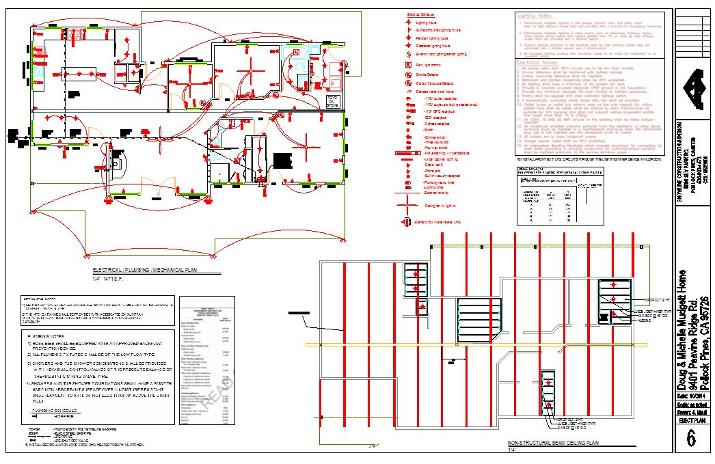 The Paul & Patty Larson plans. (2014)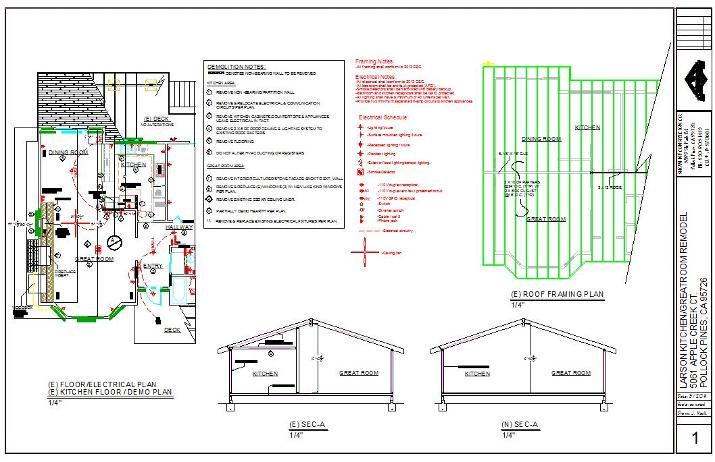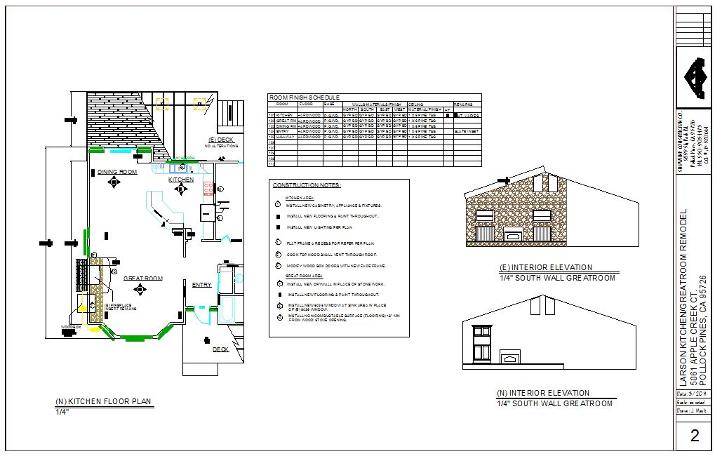 These are the prelims for the future new construction replica of an old building that sat atop the front cellar of the original Skinner Vineyard wine caves from back in the 1860's. That is the Skinner family posed in front of the building. Located at the corner of Cameron Park Drive/Green Valley Rd. and Starbuck Road it is the location of the former Green Valley Nursery.The building will sit atop & in front of the existing aging caves from the 1860's. See sheet 6, it shows the unusual construction to avoid contact with the old stonework. (2014)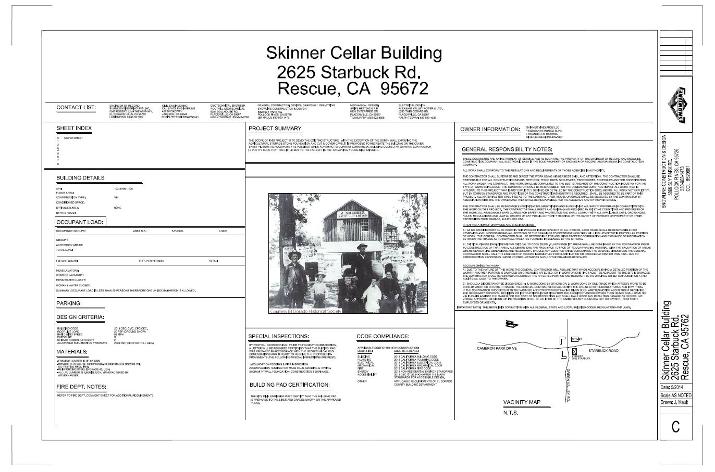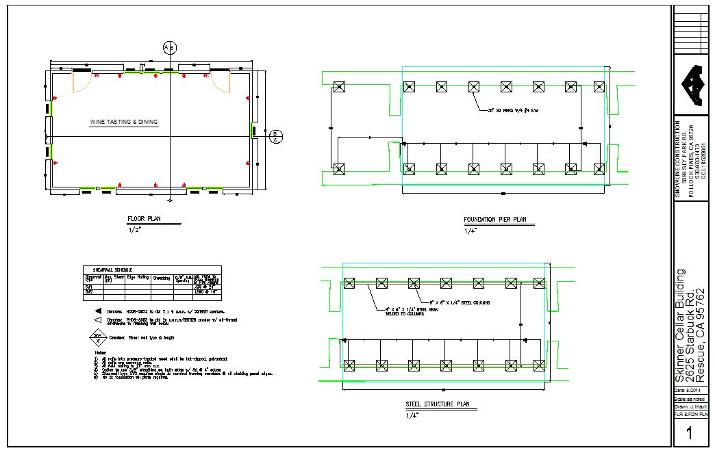 Sheet 2 shows the overlay of the building atop the front "cellar" cave.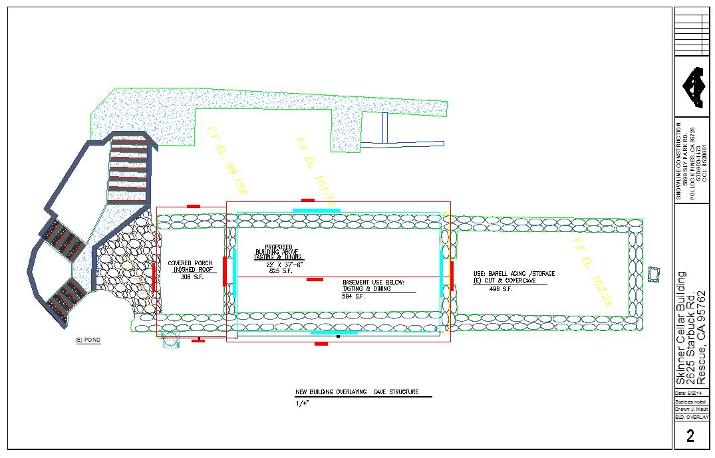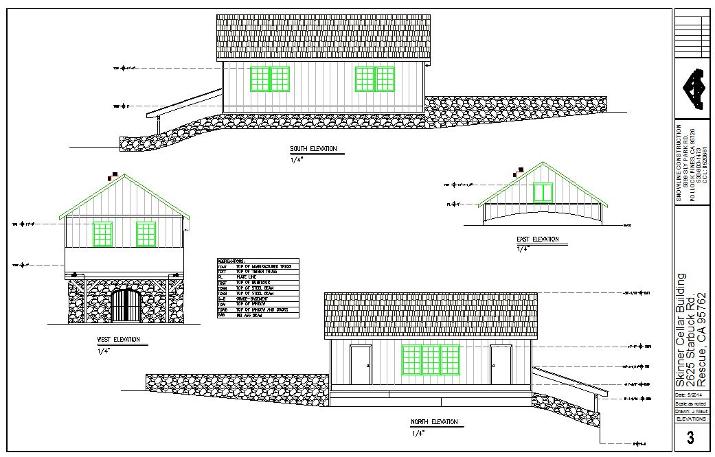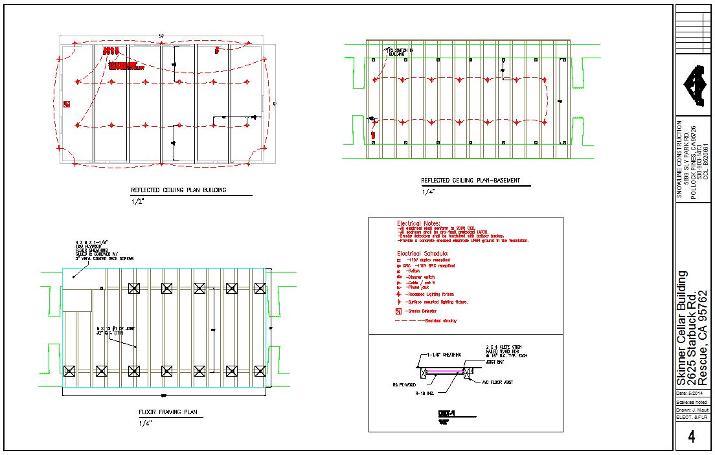 Sheet 6 shows the steel "stilt" structure that will support the building atop the former stone foundation.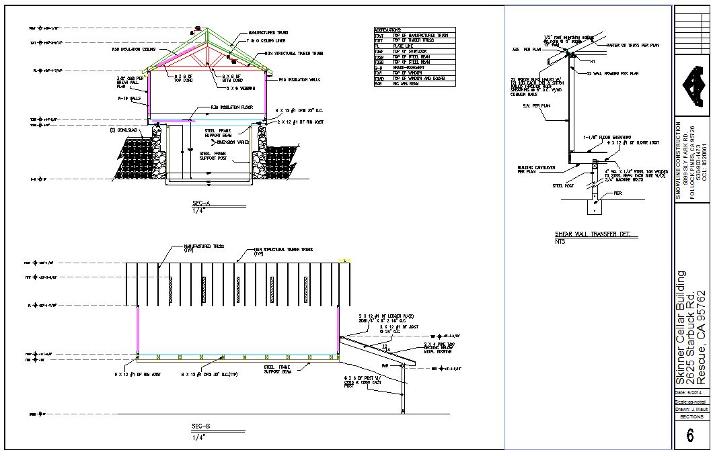 311 Main St. Placerville Ca. This building has been several businesses over the years. The Farm Table Restaurant has decided to launch their new venture in this historic space. Next to the Hangmans Tree on the west side & Winterhill Olive Oil on the east side we predict success. Formerly Smokey Ridge Charctucerie, Kara & Zach specialize in custom meat processing, sausages & the like. They are currently open for business.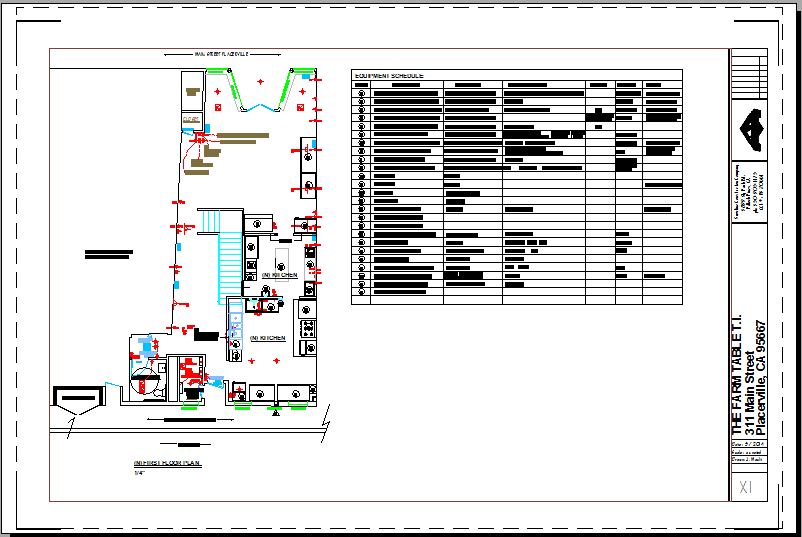 The Arthur & Darcie Forma Family epic remodel, we're revising the Phase 2 plans adding tons of windows & square footage outside of the original building footprint. Phase 1 was the Master Suite from Garage conversion with vaulted pine lined ceilings & huge closet. (2013 under construction)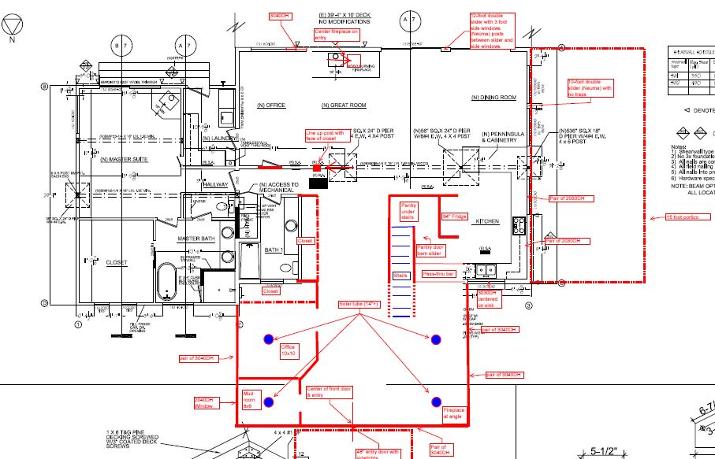 This is the Gentry Residence. The setting is on the North fork of the Consumnes River with views upstream & downstream. A world traveler, the owner wants a European style home with simple lines, high ceilings and as close to the water as possible..(2013).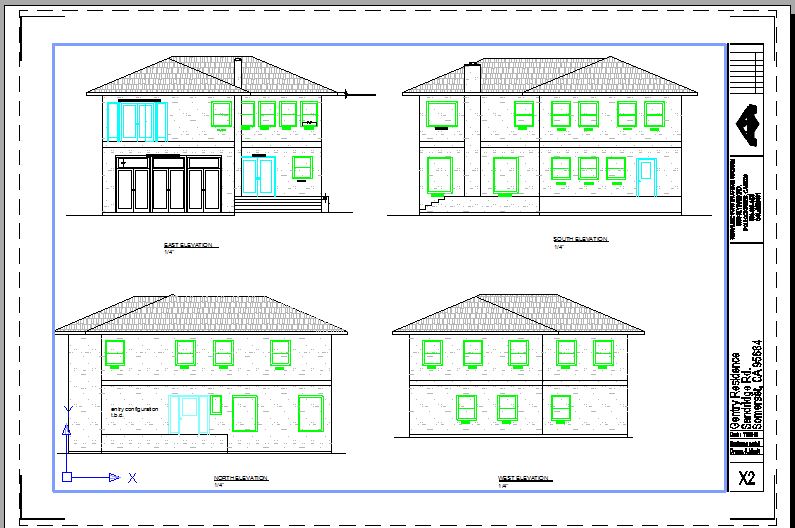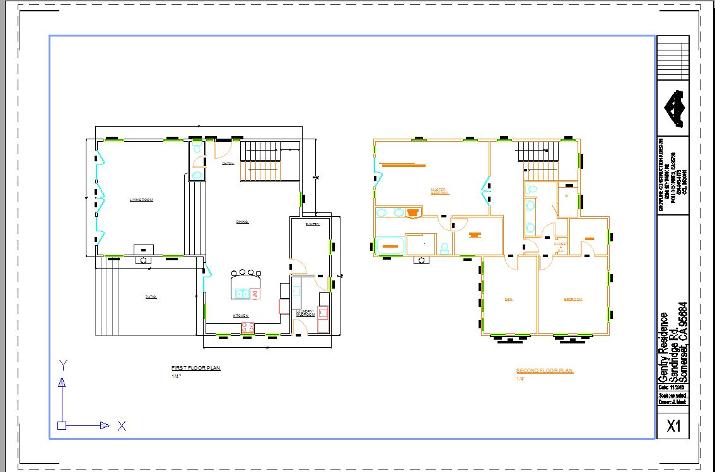 The Heitzman Family decks on their home in Cameron Park. We did the steel deck for the upper story last fall & now their ready to tackle the lower composite deck partially mirroring the upper deck.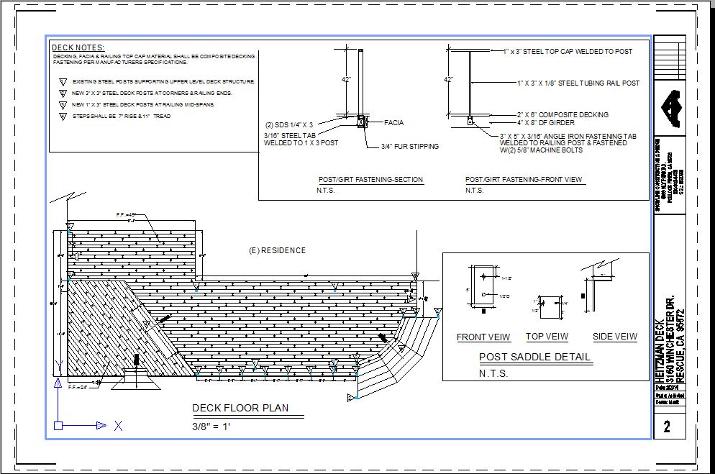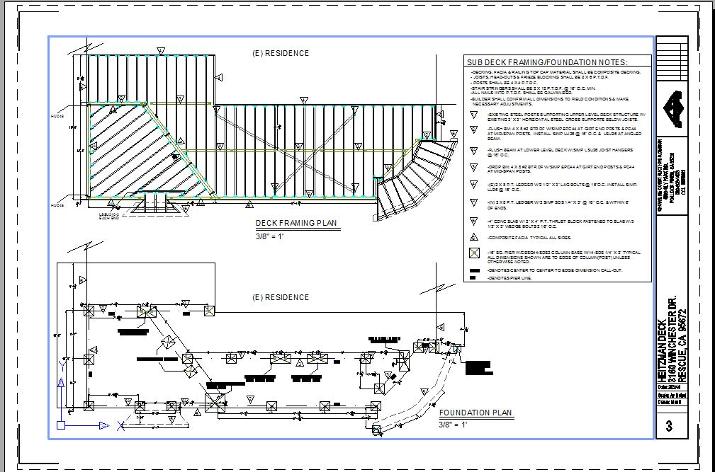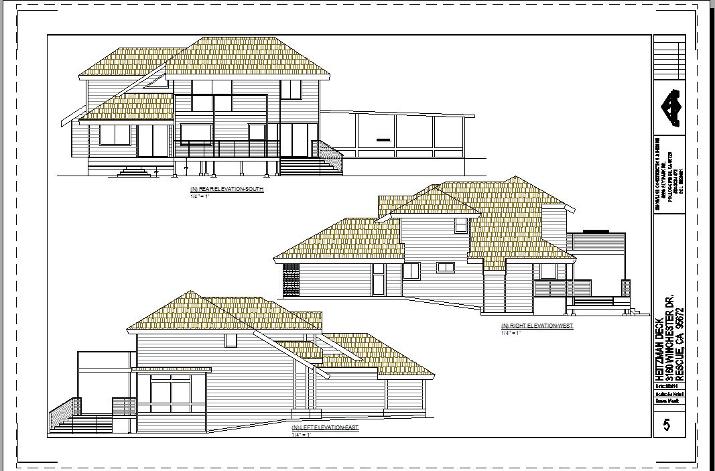 Madrona Vineyards & winery in Apple Hill is well known for it's fabulous wines. They're expanding their operation across Carson Rd. from it's existing location which will be a convenient located off Carson for eventual wine tasting, wine making & a new vineyard. We're starting with a storage building for the cased goods product (2013-under construction)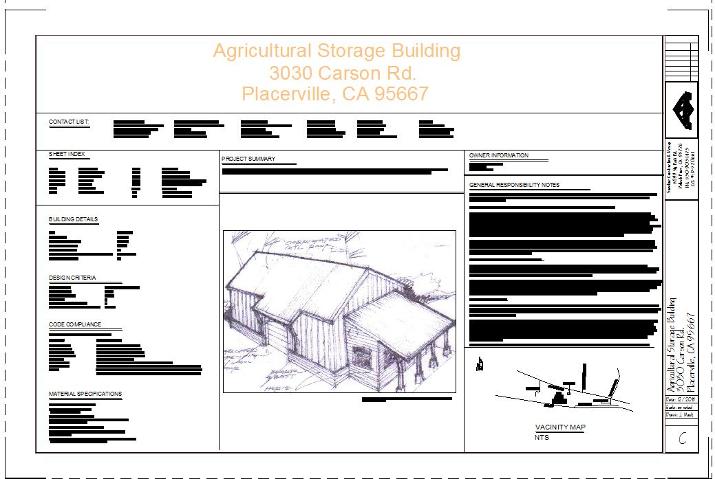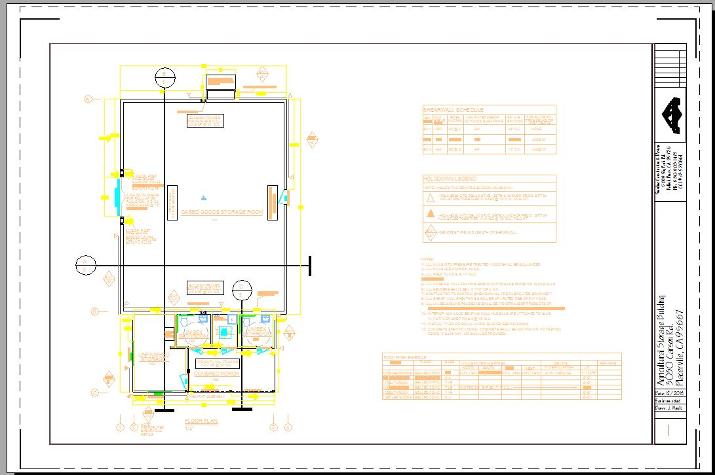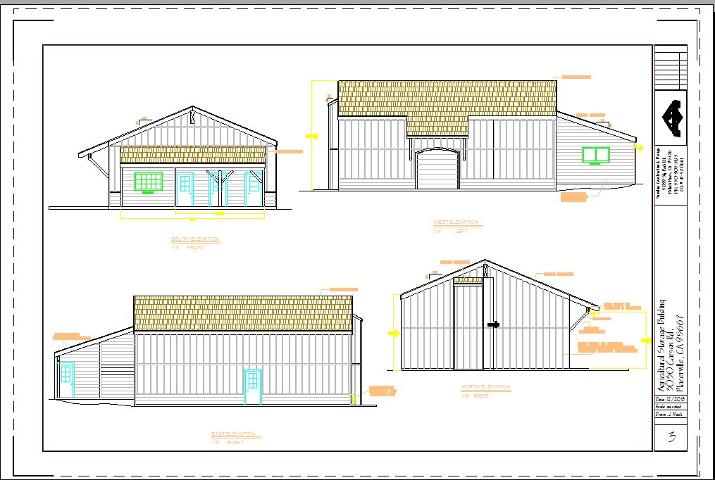 This is an old building on Main St. Placerville that we've been working in for years. The first design/build project was to install a commercial kitchen hood through the three story building with the fan & access structure on the roof-visible from the top floor of the downtown parking structure. We're finishing up the infrastructure for a future resturaunt.