This is a vacation log home we constructed in 2000. We'll be renovating the log home and the site creating a 3 structure area all facing a built in pool. Scroll through the picts & plans.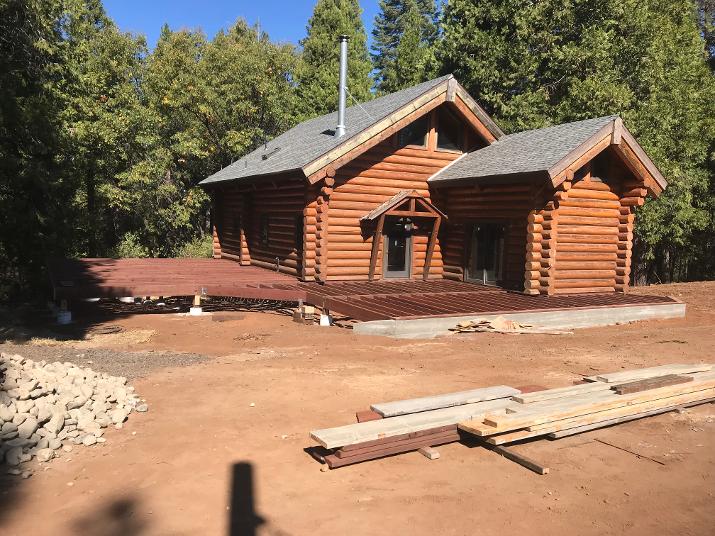 This is the site underground plan. We had to "wire" all the projects prior to construction. You can see the log home with the new deck, bridge over the drainage "creek", the garage which will be converted to a small suite with full kitchen & laundry and the trailer barn/shop . We also installed a new encroachment (entrance) on the left at the street to allow for easy access for the new 33' airstream trailer. The built in pool will be in the middle of the 3 buildings.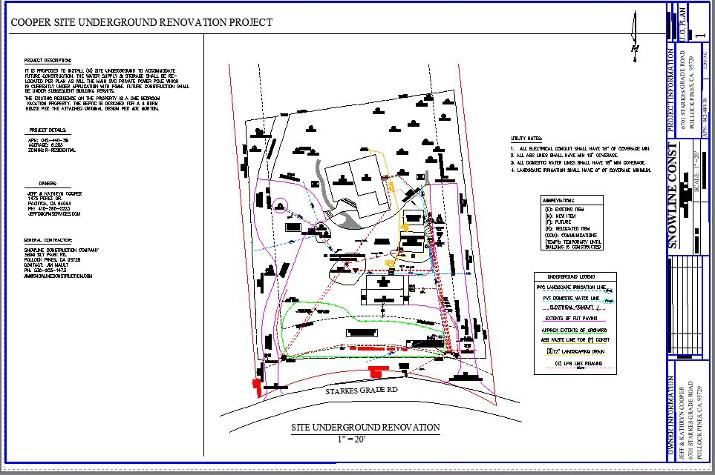 The trailer barn with the woodshop attached.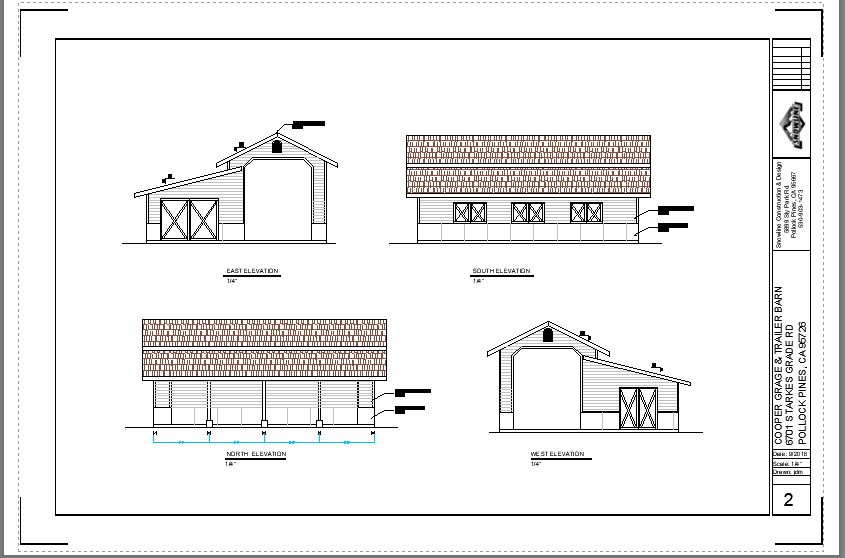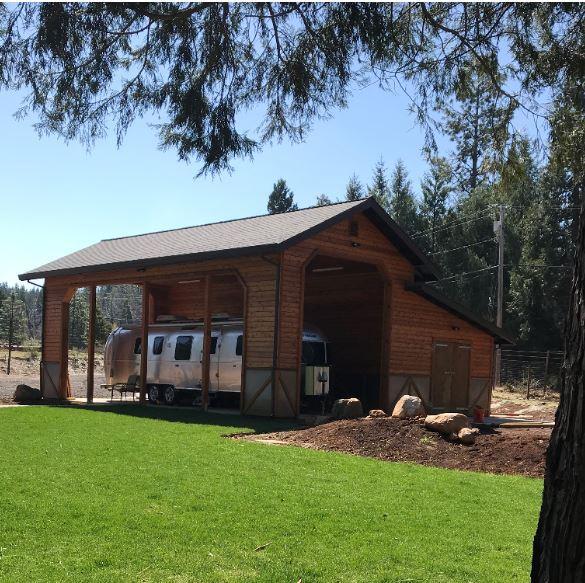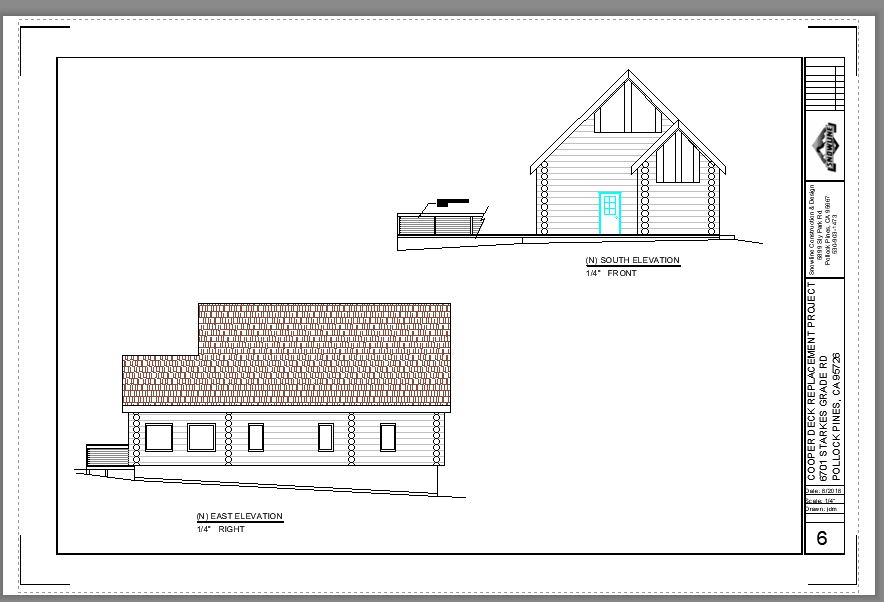 The new deck framing plan at the log home.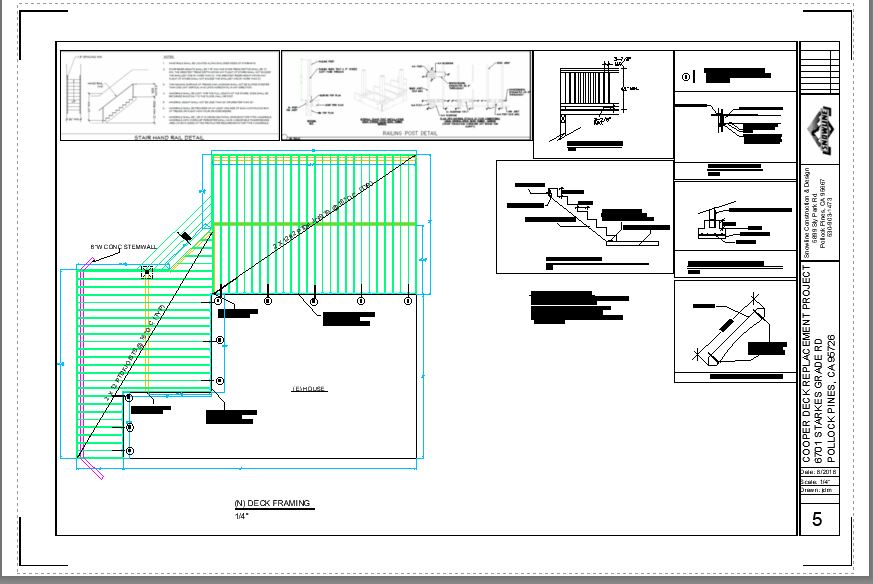 The garage to living conversion.