Paul & Patti Larson from the bay area own a house in Pollock Pines. It was nice but very dated. The dark stone wall facade was nick-named "The Monolith". It had to go..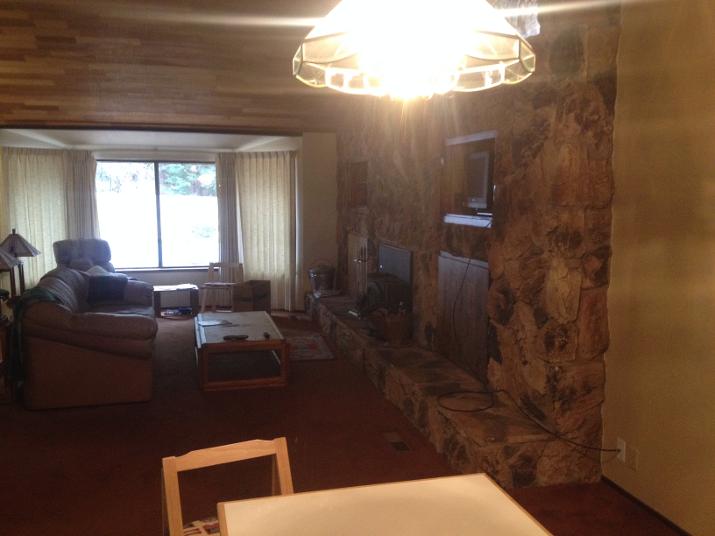 The Kitchen was a cave with florescent lighting. The drop ceiling had to go, same with the cabinets, appliances etc. We nuked the whole kitchen.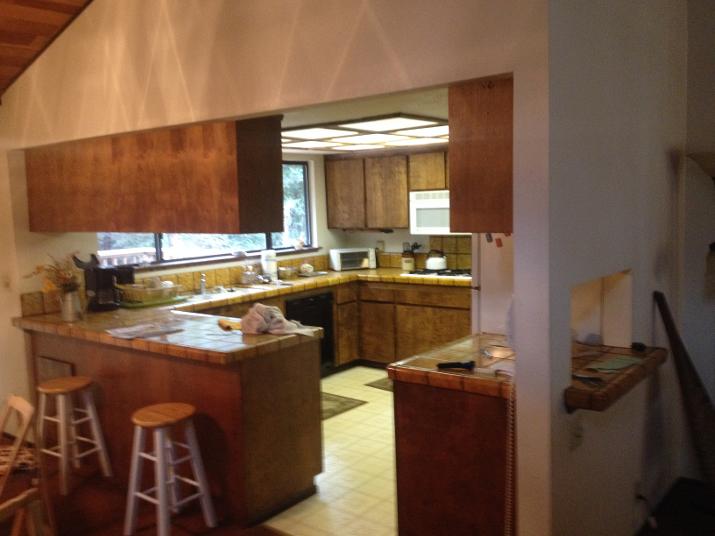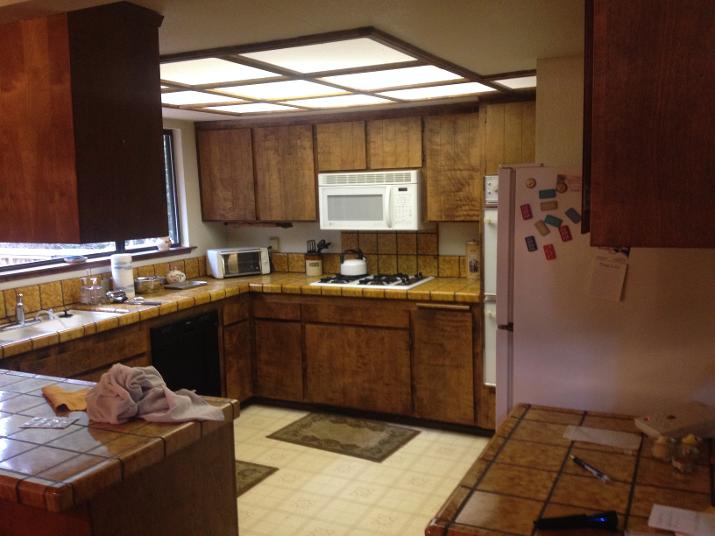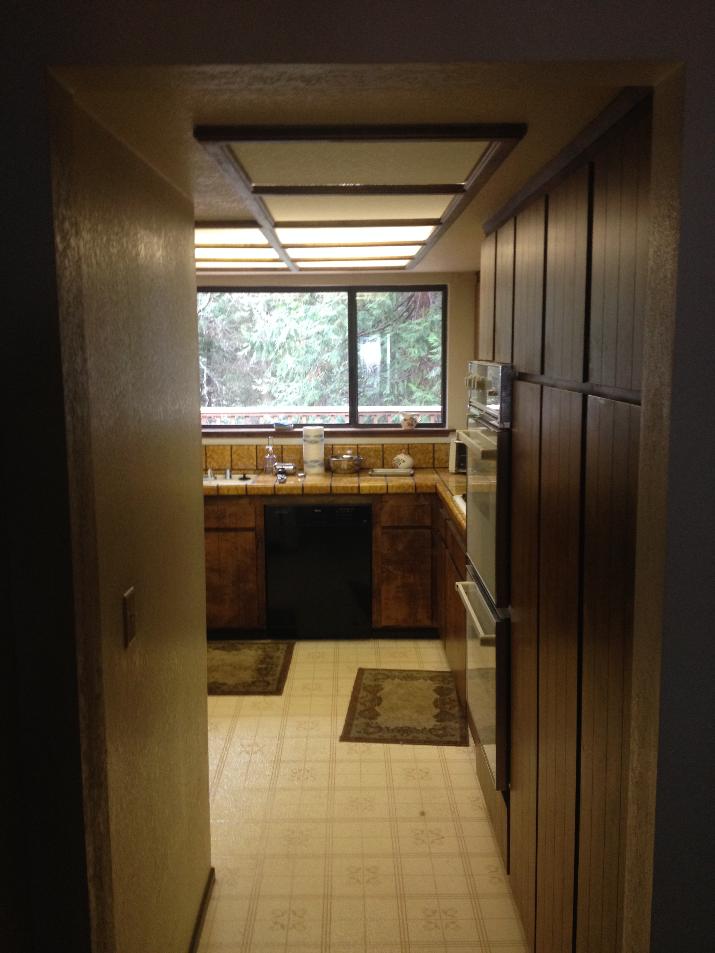 The ceiling was dark. It made the entire great room look like a cave. It had to go.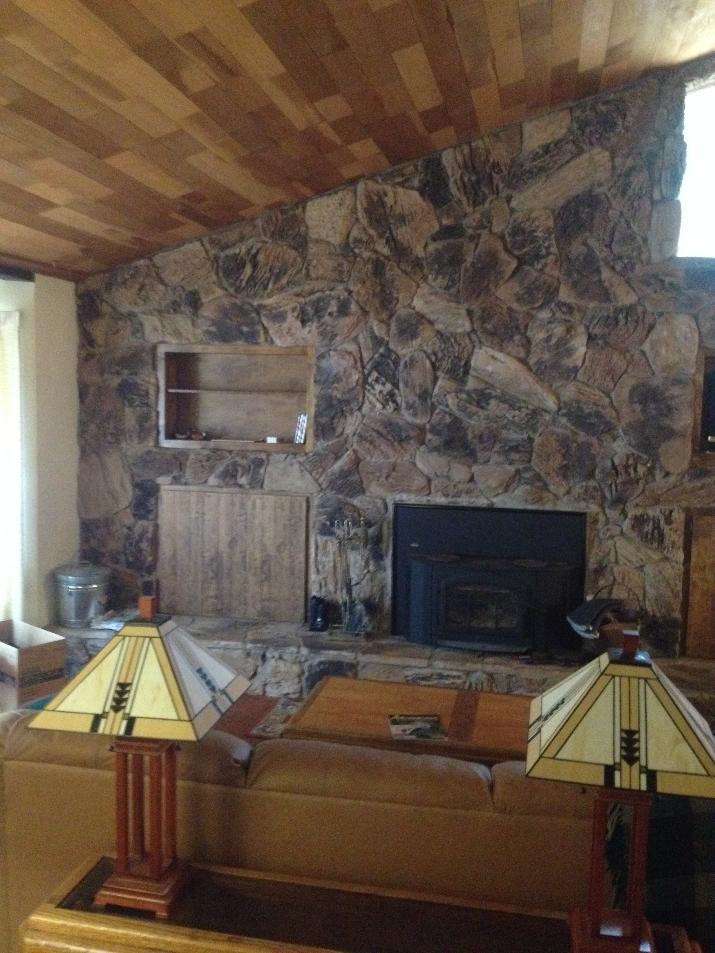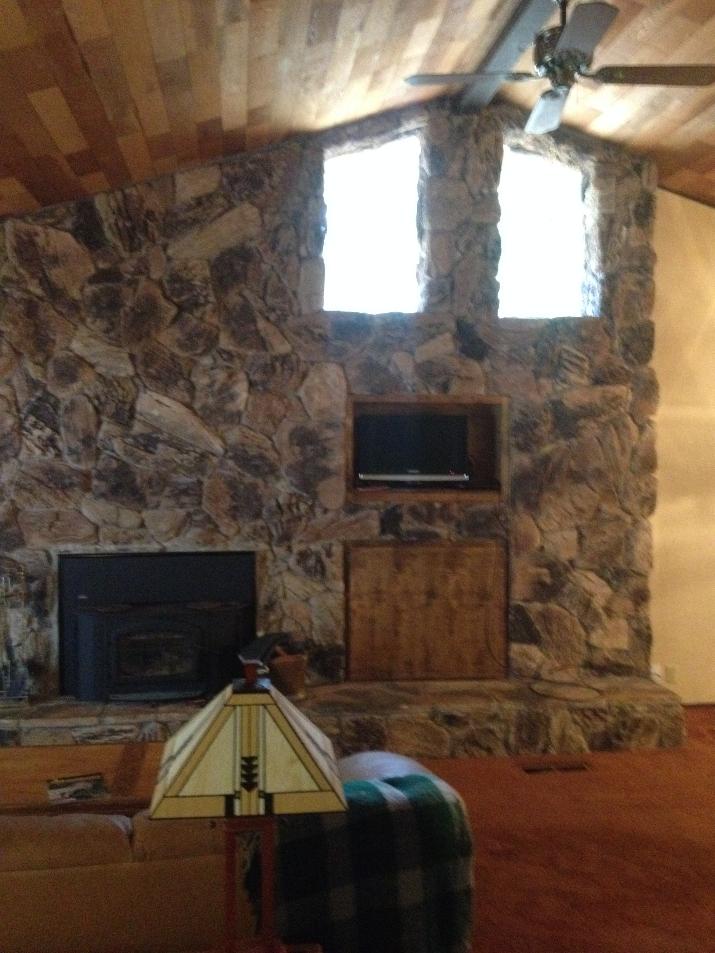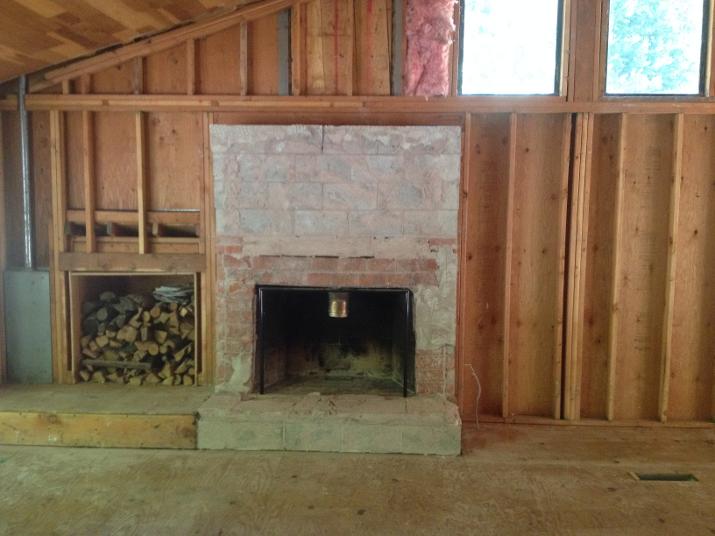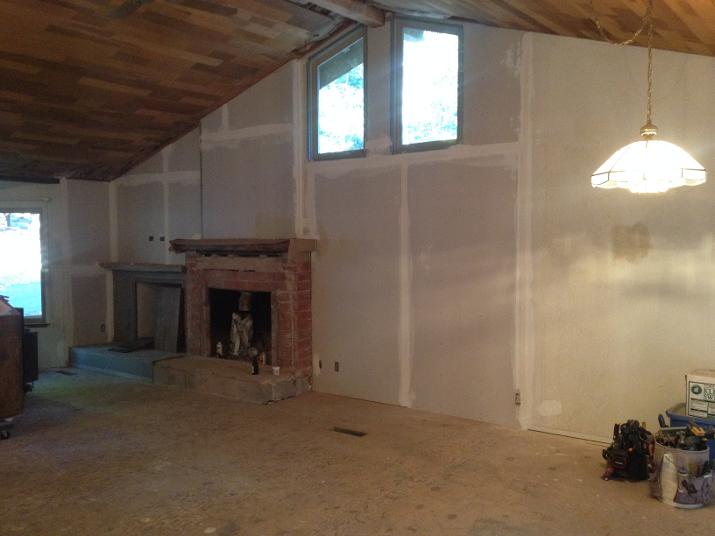 Kitchen drop ceiling..gone...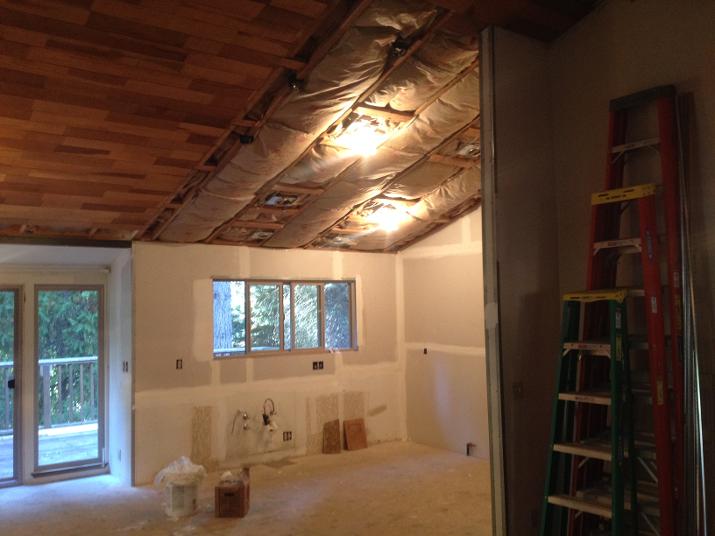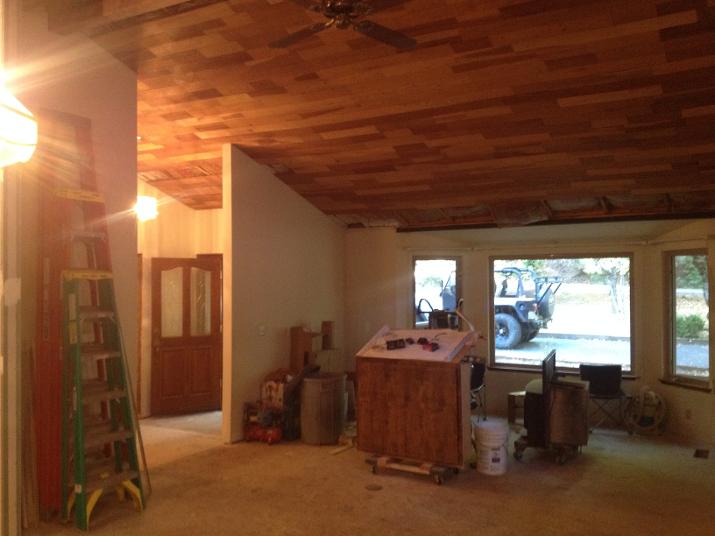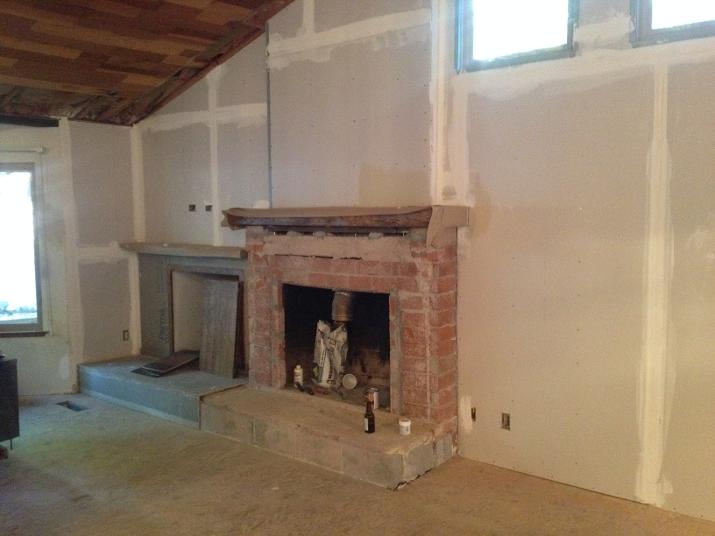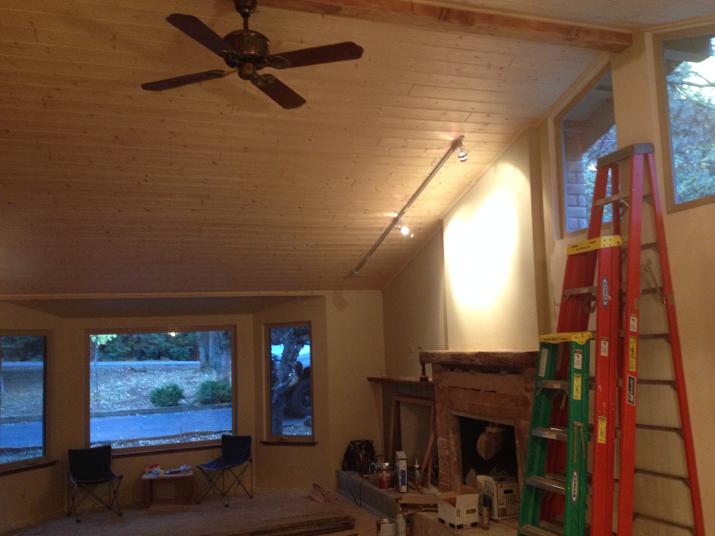 Garry Franklin did his magic installing the new stonework. Paul installed the new-old mantles. That's the firewood box accessible from the outside to the left of the fireplace.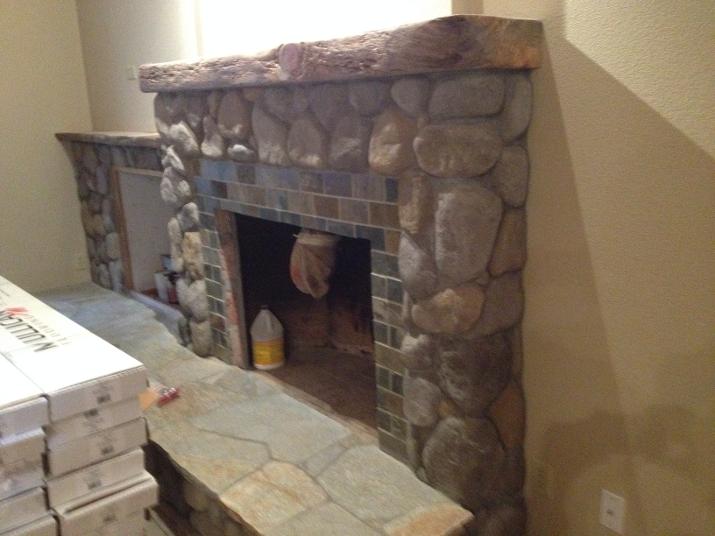 New alder cabinets & granite countertops going in.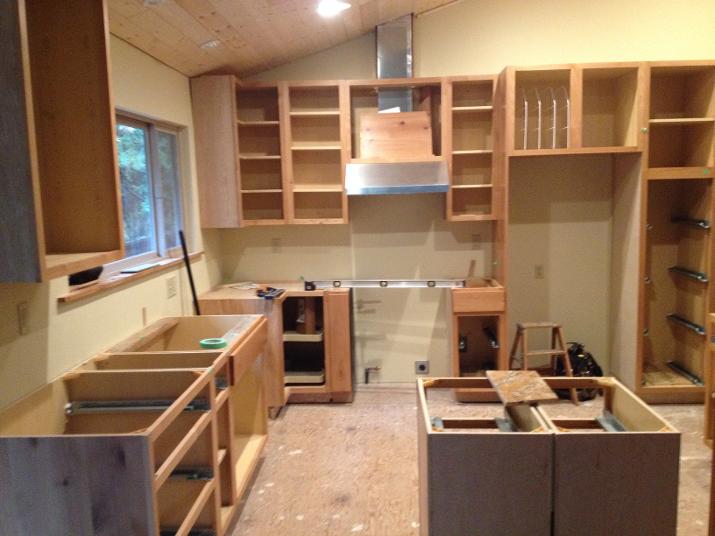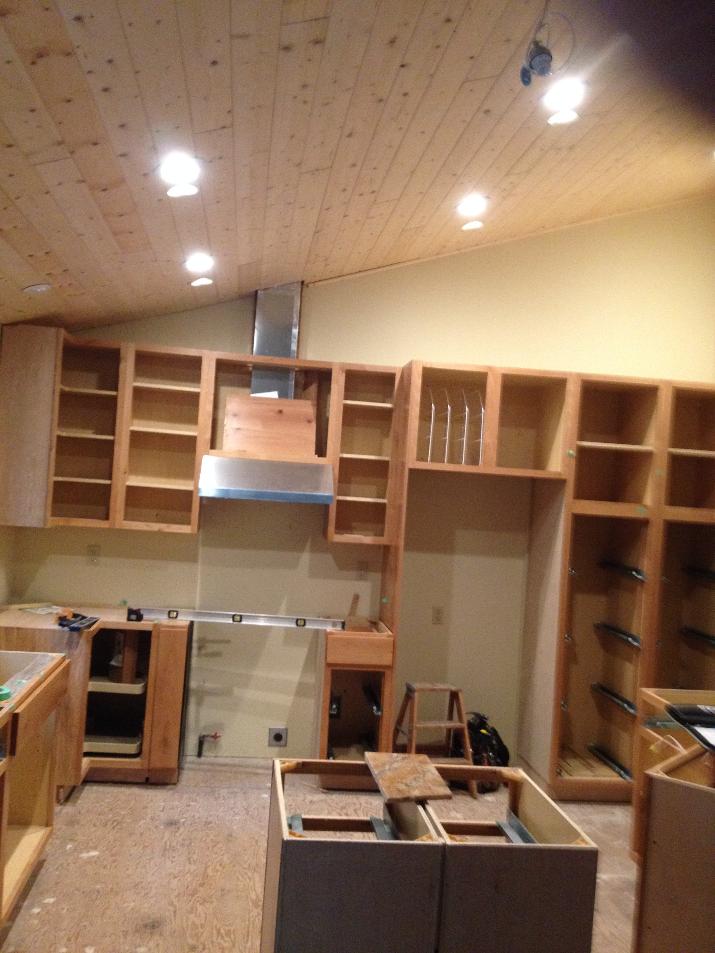 New lighting installed by the owner, Paul who is a retired electrician. He did all the remodel related electrical.