These are examples of some funky chairs & benches we make from reclaimed materials; skis, snowboards, wine barrels, redwood decks. This is what you do when the skiing is crummy....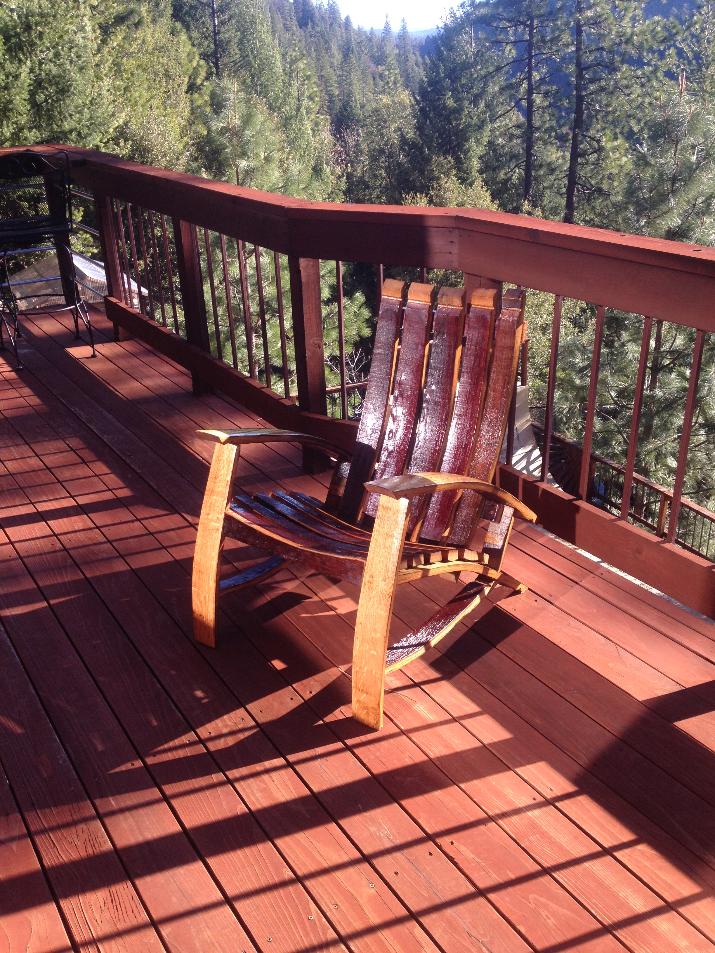 We never get rid of our old skis.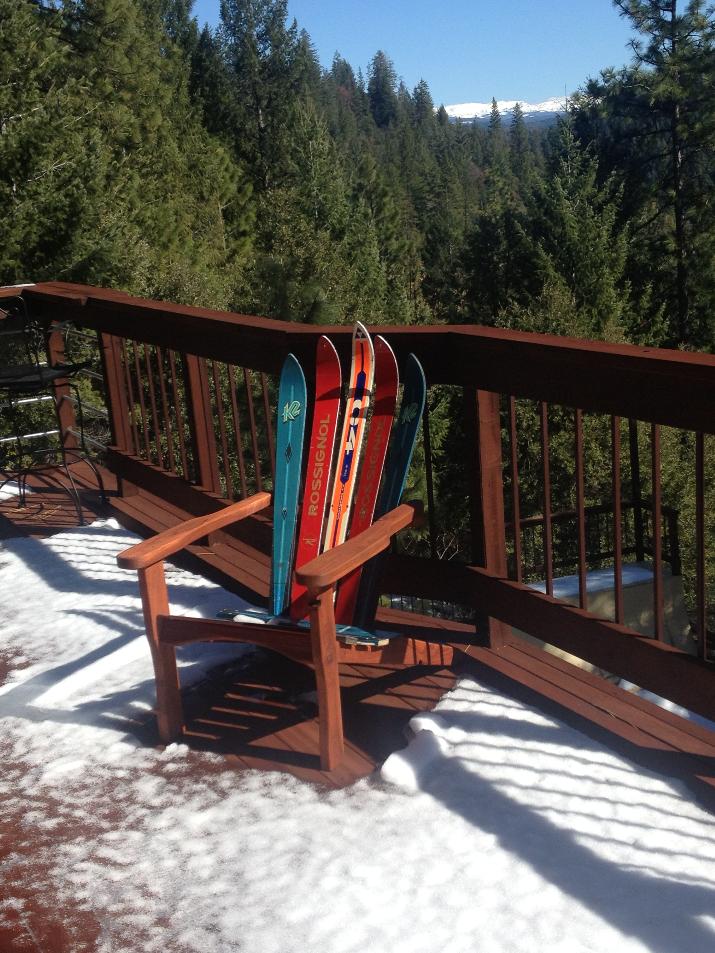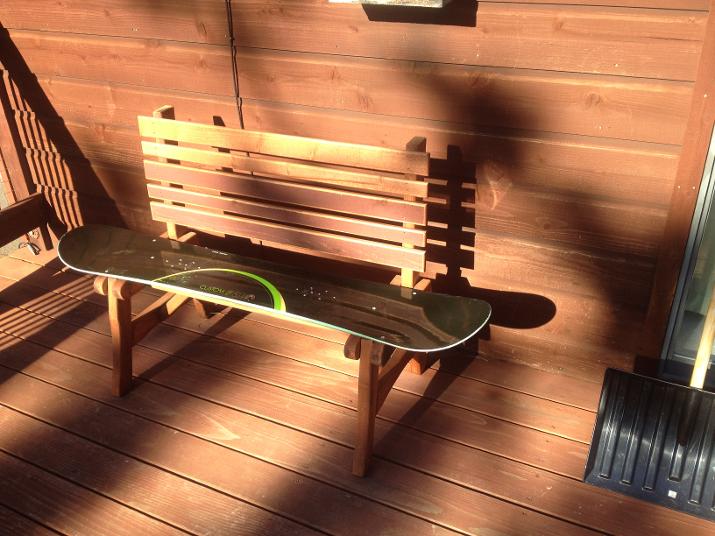 Take your boots off bench.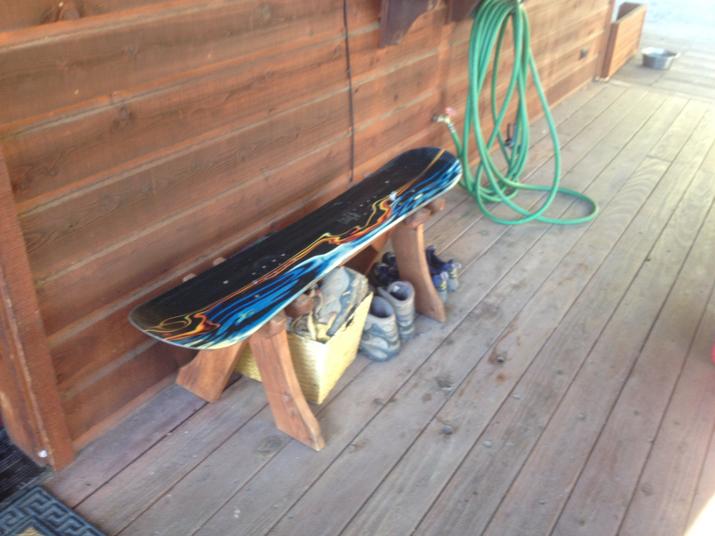 A bedroom for Rio, our Akita.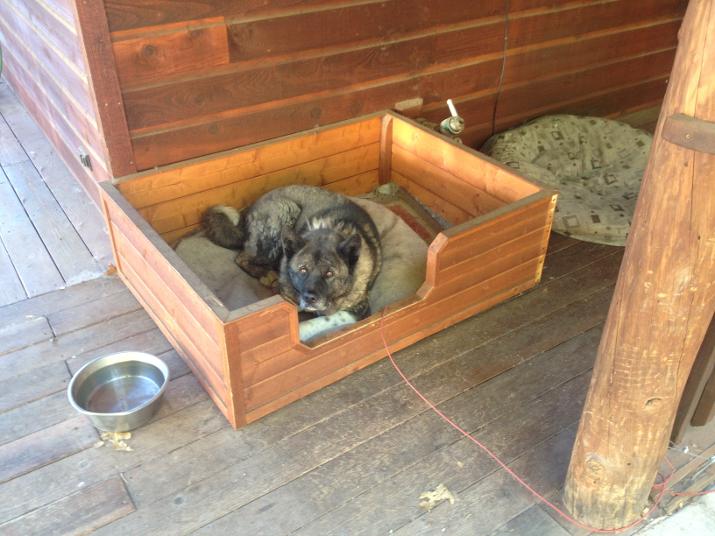 We didn't make anything here-it's just a goofy picture of Cattle Dog Gunner.